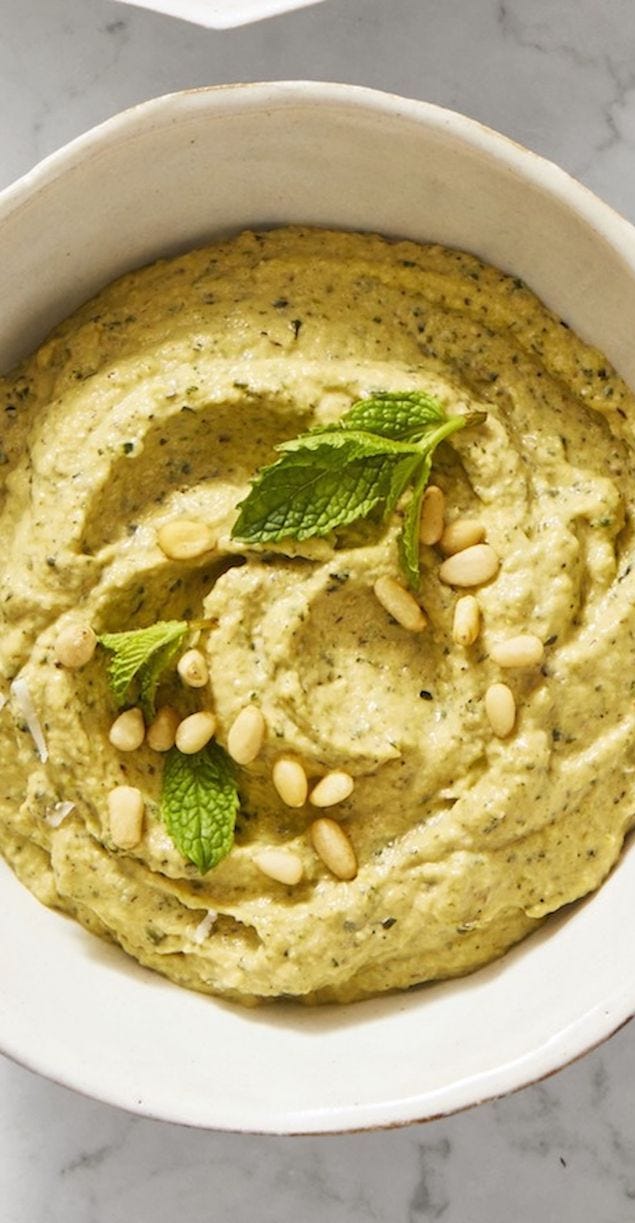 CAL/SERV: 125
YIELDS: 7 servings
TOTAL TIME: 0 hours 15 mins
Ingredients
1 lb. small zucchini (about 3), quartered lengthwise
3 tbsp. olive oil, divided
Kosher salt and pepper
1 clove garlic
1/4 c. tahini
2 tbsp. fresh lemon juice
3 tbsp. mint leaves, divided
1 tbsp. pine nuts, toasted
Directions
1. Heat grill to medium. Toss zucchini with 1 tablespoon oil and 1/2 teaspoon salt and grill until tender and evenly charred, 8 to 10 minutes.
2. Transfer zucchini to blender along with garlic, tahini, lemon juice, and 1 tablespoon mint and pulse to combine. With motor running on low speed, drizzle in remaining 2 tablespoons olive oil and puree until mostly smooth, increasing blender speed if necessary.
3. Chop remaining mint. Serve zucchini mixture topped with mint and pine nuts.
SOURCE: Good Housekeeping