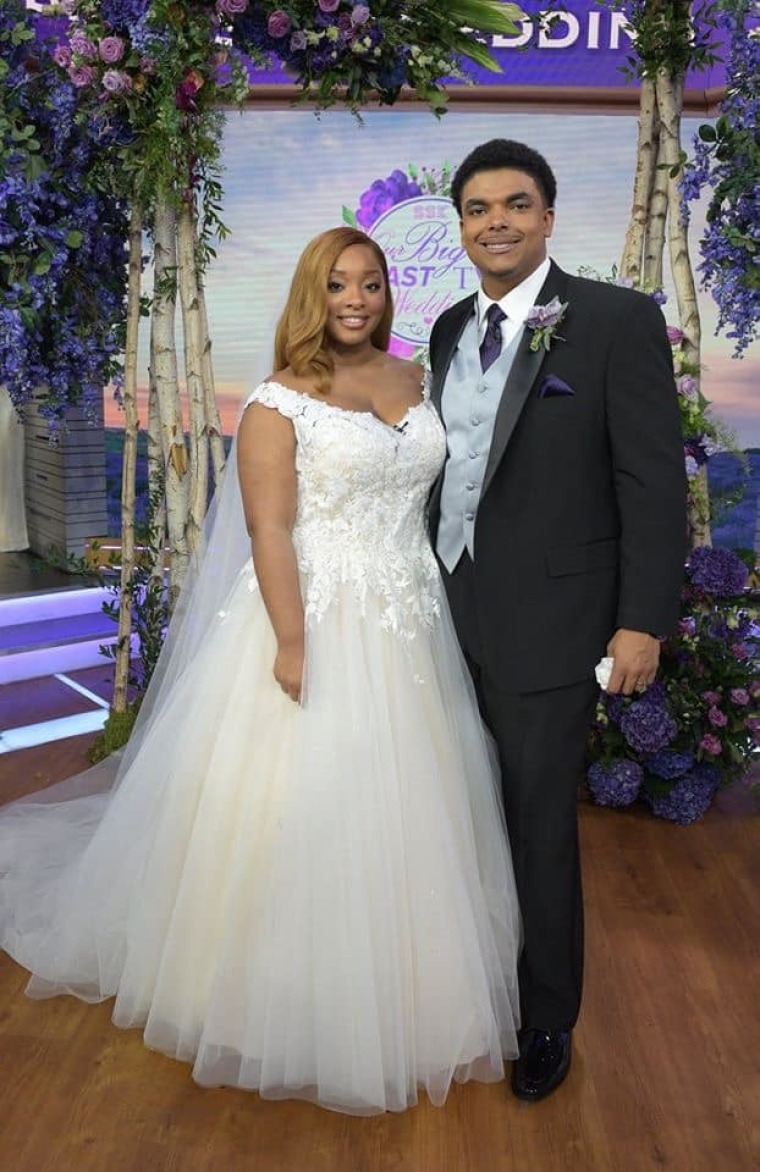 A youth pastor from North Carolina who proposed to his high school sweetheart in a now viral "Family Feud" style event last December topped off his love for her last Friday with a wedding on ABC's "Strahan, Sara & Keke" show.
"Eight long years ago, I found my best friend and you taught me what true love is. A life of listening, learning and laughing, and I vow to love you through every life lesson. I vow to overcome personal obstacles and open doors to limitless opportunities for us. I vow to pray for you before myself with a vision of virtuous prosperity," Joshua Powell, youth pastor at Pleasant Union Missionary Baptist Church in Riegelwood, told his bride, Kiana, on the "Our Big Fast TV Wedding" segment of the show.
"You smile soothes my worries, your heart loves me through my mistakes. And I know I can trust you with my whole heart. You are my dream come true and my prayers answered. These eight years have shown me that our love can withstand all things," Kiana said in her vows to Joshua.
Kiana is set to graduate in December from Duke University while Joshua will graduate from North Carolina A&T, according to the Bladen Journal.
The couple met at Seventy-First High School in Fayetteville, where they have been together since the end of their freshman year, the Journal said. After Joshua's proposal, which went viral on Facebook and has been viewed more than 3 million times, the couple appeared on ABC's "Good Morning America" to discuss the event.
The producers later asked if they wanted to get married on the show and the couple agreed.
Click here to read more.
SOURCE: Christian Post, Leonardo Blair