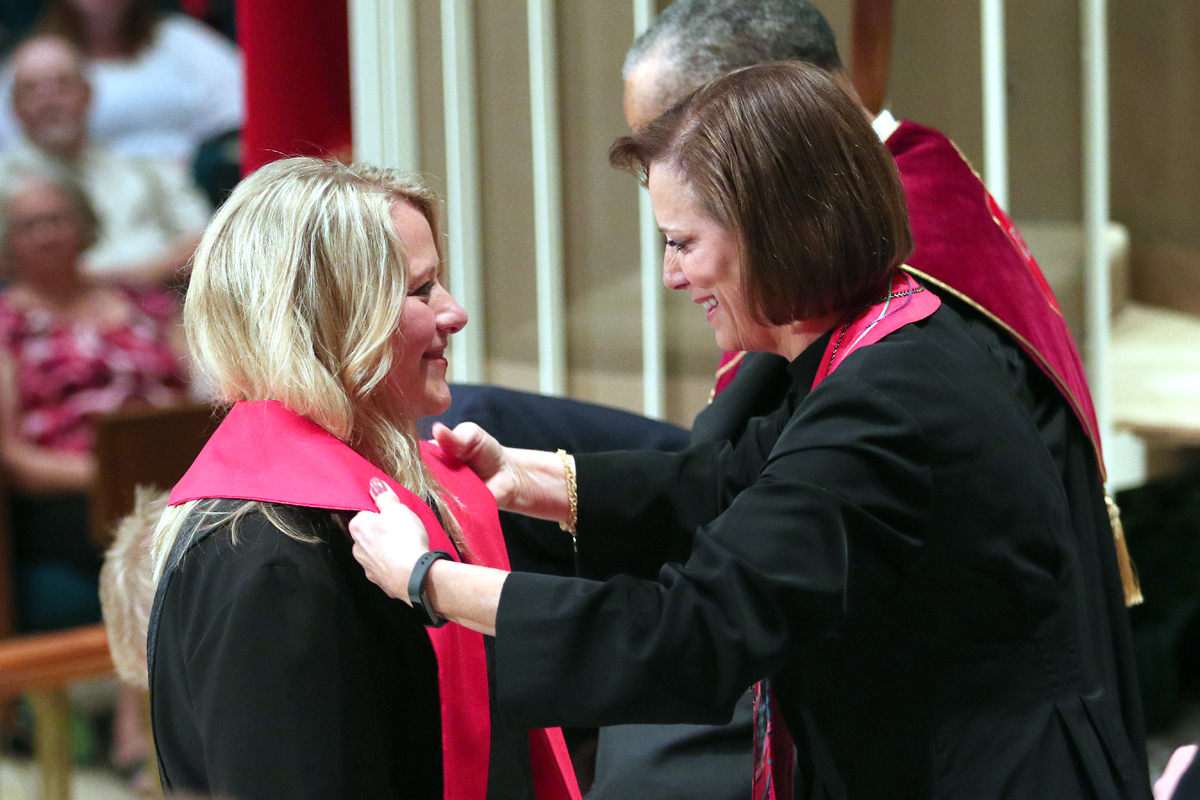 United Methodist churches should return to more local leadership, including licensed local ministers who would become eligible for ordination under recommendations a ministry commission wants the church to discuss for four years.
"The church's mission will be well-served by … recovering the distinctive ministry of 'traveling' and 'local' ordained ministers," said members of The Study of Ministry Commission in "A Sacred Trust: A Theological Framework for Ordained Ministry in The United Methodist Church." 
The current commission has been working since 2016. Staff from United Methodist Board of Higher Education and Ministry support the commission's mandate and work under the direction of its leadership to organize their meetings along with other responsibilities.
The report to General Conference 2020 calls for a renewed commission to continue to lead discussions for the next four years with the aim of presenting legislation to the 2024 General Conference. The commission was formed in 1972 and been renewed every four years ever since.
"Imagine clergy peers gathered for mutual encouragement and formation, some of them grounded locally," said the Rev. Tom Rand, a commission member, during a presentation Jan. 24 at the Omni Hotel at the Pre-General Conference 2020 briefing. "Others are itinerant, but all of them are invested in one another's well-being and in helping their community thrive."
A lay leader for the Mississippi Conference and member of the commission praised proposals for a stronger role for laity.
"I am excited and hopeful … about moving back toward expanded roles for laity," said LaToya Redd Thompson. "I expect our report to prompt thought and study and eventually some good legislation, not only concerning the ministry … of the ordained, but also on the partnership of the ordained with lay ministers and local pastors and how together they can best facilitate ministry in this rapidly changing world where people desperately need greater intimacy with God."
The new report is critical of the current system.
"Our current approach to licensing, ordination and conference membership does not align well with our history, polity and theology of ordained ministry — and as a result, our sacred work is hindered," the report said.
During his presentation, Rand said that "at its roots, Methodism was a lay-led movement."
"Over time we have become more and more clergy-centered and more clergy-dependent to the point that we cannot even conceive of a church that does not have a clergyperson," said Rand, pastor of Sylvania First United Methodist Church in Ohio. "And the weight of sustaining all those clergy is becoming increasingly heavy to bear."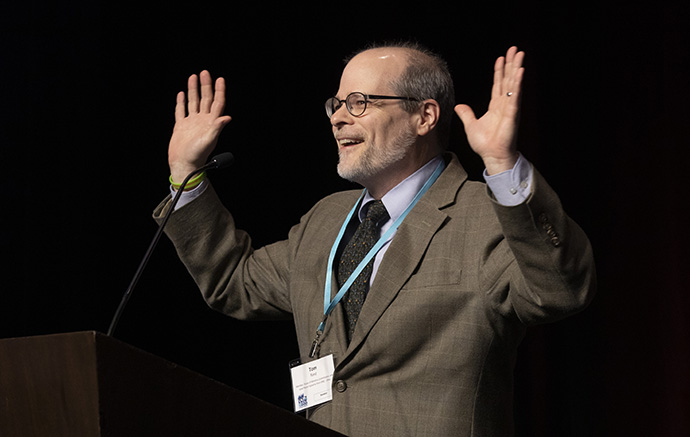 Historically, lay people were more prominent in Methodist life. The majority of Methodist preachers were lay when the church first spread in Britain, Ireland and the American colonies. Over time, clergy came to dominate, and in the 1976 Book of Discipline the role of the "lay pastor" was replaced by "local pastor."
The "Sacred Trust" report imagines a future where licensed local pastors would be ordained, lay people would have more responsibility and more itinerant clergy would serve multiple churches in a given area.
Licensed local pastors would welcome a path to ordination, and would also like to have more voting rights, said the Rev. Dave Owsley, president of the National Fellowship of Associate Members and Licensed Local Pastors.
Under the current Book of Discipline, a licensed local pastor is qualified to vote for delegates to jurisdictional and general conferences when they have completed their basic education and served under appointment for the past two years. They cannot serve as delegates or vote on constitutional amendments.
Licensed local pastors would like to be eligible to do both, Owsley said.
"The church is changing and in many conferences the number of local pastors has grown significantly in the past 15 years," said Owsley, pastor at Odessa First and the Wellington United Methodist Church in Missouri. "We believe providing recognition and voting privileges for local pastors will make The United Methodist Church stronger as more of our clergy will be involved in the decisions we face in the future."
Click here to read more.
Source: United Methodist News