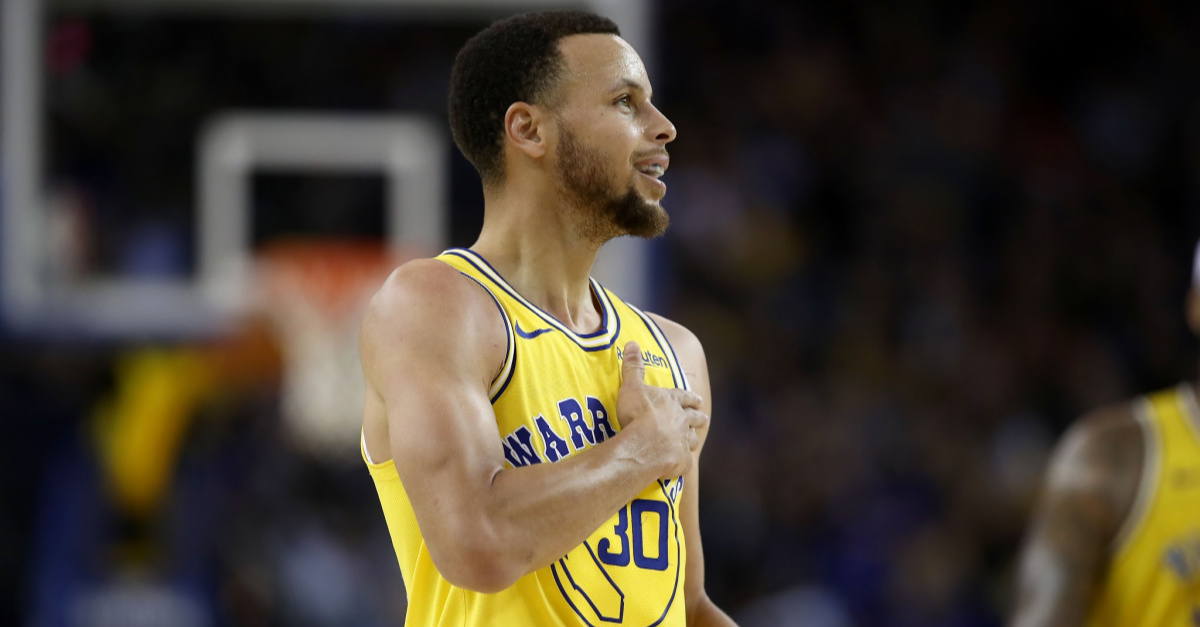 NBA star Steph Curry and his wife are teaming up with a local food bank to provide 1 million free meals to students who are no longer in school due to the coronavirus pandemic.
Steph and Ayesha Curry said in a social media video that they felt led to help when they learned how many students were dependent on meals supplied by the Oakland Unified School District, which is closed at least through April 5.
Curry is a guard for the Golden State Warriors in San Francisco.
The couple made a contribution through their "Eat. Learn. Play. Foundation" to the Alameda County Community Food Bank to help "provide more than 1 million meals to ensure that no child" in the area "worries where their next meal comes from while schools are closed," according to the food bank's website.
"The world is changing before our eyes in terms of dealing with the spread of coronavirus, and … the Oakland Unified School District is closing their doors for the foreseeable future," Steph Curry said in the video. "So we want to intercede on behalf of the kids that rely on … their daily services, and try to help in any way we can."
Oakland is closing schools bc of COVID-19. We support this decision but are concerned a/b the 18,000+ kids that rely on school for 2+ meals daily. @eatlearnplay is donating to @ACCFB to ensure every child has access to the food they need. Join us & donate https://t.co/nDqF7OoO0Z pic.twitter.com/nFp0w1eFqH

— Stephen Curry (@StephenCurry30) March 14, 2020
Click here to read more.
Source: Christian Headlines