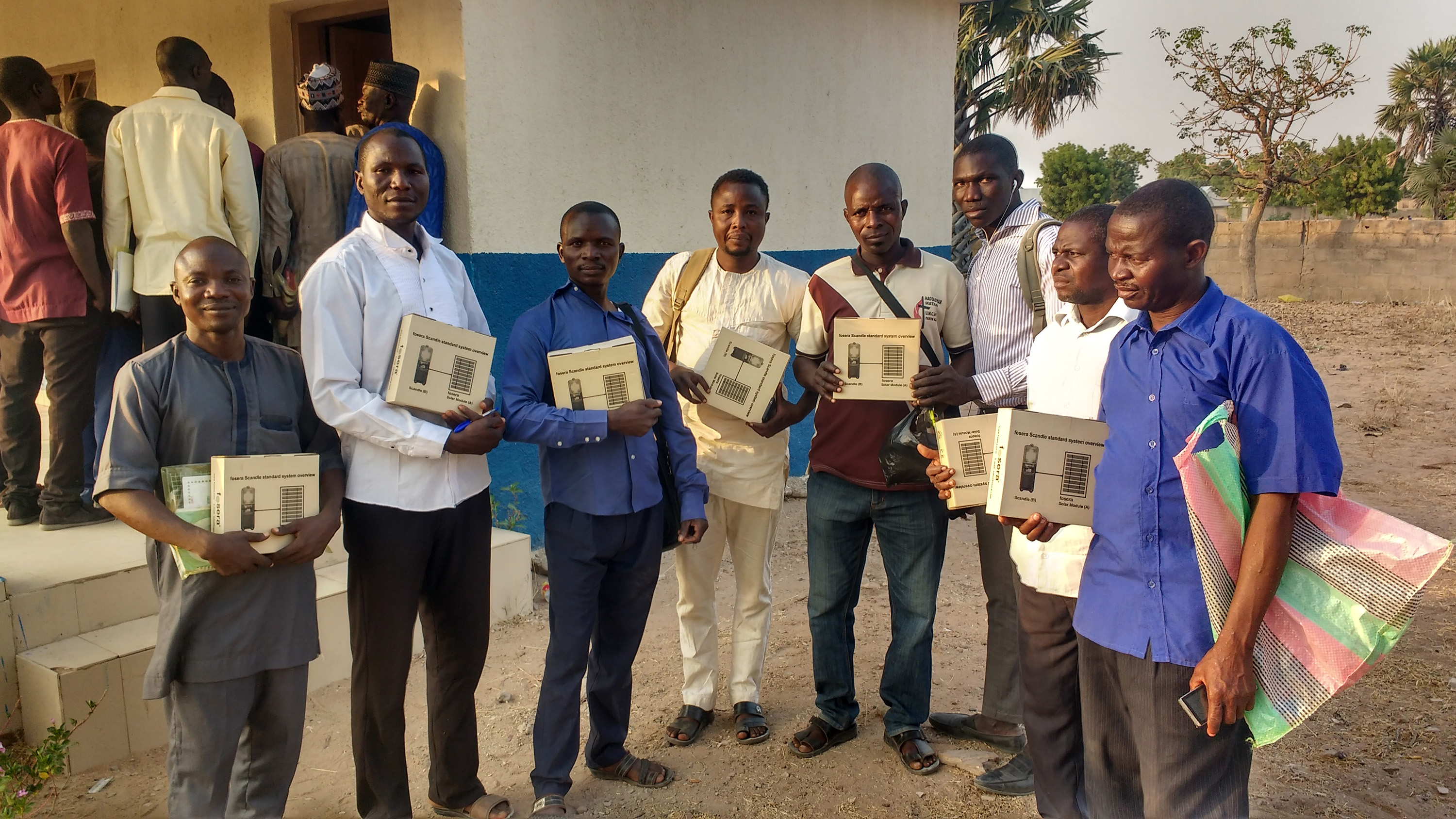 The four conferences of the Nigeria Episcopal Area received hundreds of solar systems in February to be installed in United Methodist churches, homes and schools.
The solar products were provided by the United Methodist German Mission Board, which has a partnership with the episcopal area.
"Almost 90% of the Nigeria population is facing power challenges, and these solar lanterns will help clergy in terms of devotion, Bible studies and other church activities," said Nigeria Area Bishop John Wesley Yohanna.
He said the cost of the donated solar systems was $68,000 Euro (about $77,000 USD). The donation included solar-powered ceiling lights and portable torches.
The Rev. Danburam Danladi, conference administrative assistant to the bishop, said the solar lights will make the work of church leaders easier.
"We pastors are facing serious challenges of power in most parts of our annual conference. This light will ease our work as clergy and evangelists in the vineyard of God. … I pray that all the beneficiaries will make good use of the solar lanterns for the work of God," he said.
The director of discipleship for the North East Nigeria Conference, the Rev. Titus M. Ibrahim, said the solar power will help with evangelism efforts.
Click here to read more.
Source: United Methodist News