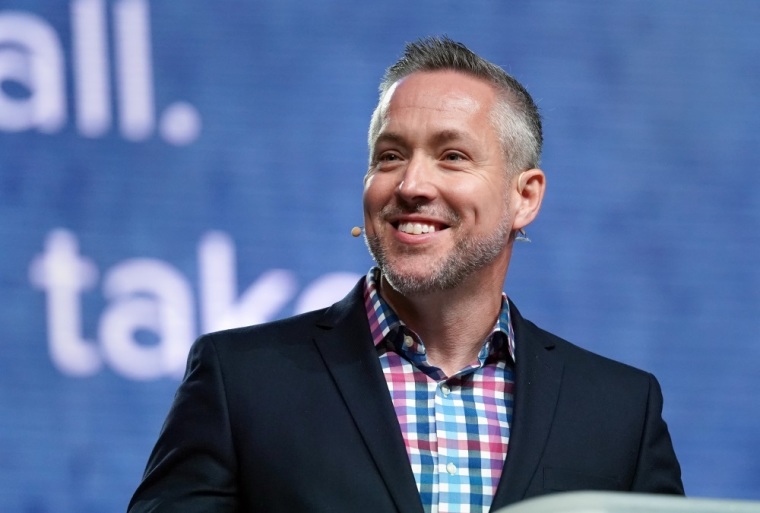 Pastor J.D. Greear laid out a general guideline for those asking whether it's time to leave a certain church but stressed that it is "better to be really connected at a mediocre church than partially committed at the best one."
"We live in a consumer culture and that, unfortunately, as affected how we approach the church," Greear, president of the Southern Baptist Convention and pastor of The Summit Church in Durham, North Carolina, said in a recent episode of his "Ask Me Anything" podcast, adding that while consumer culture works for some things, it should not apply to the church.
"It's not appropriate when it comes to family; … the church is, in a huge sense, family," he said.
"There might be a time where you do think it's wise to leave a church but it shouldn't be light and flippant," he continued. Yet, at the same time, Greear pointed out that because we only have "one life to live," it's important to "stay as spiritually healthy" as possible.
"[I need to be] a part of a family that brings out the best in me and helps my ministry gifts come alive," he stressed.
Greear then identified some common mistakes people make when it comes to the decision. Sometimes, people leave because they're simply bored of their church or the "hottest new show" comes to town.
"The worst is when you have people who go to different churches for different things," he said. "It is better to be really connected at a mediocre church than partially committed at the best one."
Other times, people are "always thinking about their needs," Greear said, comparing such Christians to children who are self-focused instead of thinking about the larger needs of the community.
He pointed out that Paul tells the Ephesian believers to "grow up" (Eph 4:1-16), which he defined as learning to use your spiritual gift in the church, not being fed and having individual needs met each week.
Other times, people "wait too long" and stay at a dying church, effectively "wasting" years that could have been spent at a growing, thriving organization.
Click here to read more.
SOURCE: Christian Post, Leah MarieAnn Klett