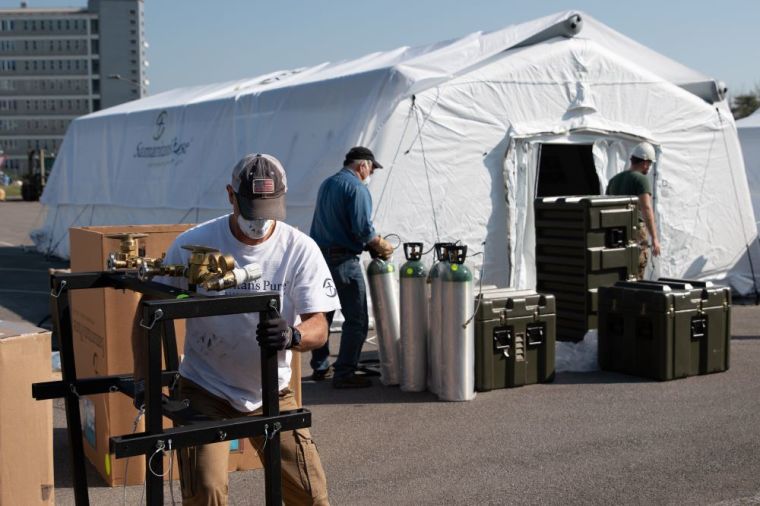 The evangelical humanitarian charity run by Franklin Graham, Samaritan's Purse, opened a 68-bed emergency field hospital in northern Italy to help the medical system as it struggles to deal with the coronavirus. 
On Friday, the field hospital opened just outside the city of Milan. According to Samaritan's Purse, the coronavirus outbreak has overwhelmed the medical infrastructure in the area where there are over 40,000 confirmed cases of the virus in the European country.
"The situation in Italy is desperate," Samaritan's Purse CEO Franklin Graham, the son of the late evangelist Billy Graham, said in a statement.
"The hospitals are overrun and people are dying. We are called to respond in hard places. That's why our team of disaster response specialists are on the front lines — providing life-saving medical care and sharing God's love to people who are hurting."
Over 3,400 people have died in Italy as a result of the coronavirus, according to the World Health Organization.
As families have been left without access to necessary care, Samaritan's Purse airlifted its emergency field hospital, medical team and critical aid to northern Italy on Monday by way of the charity's DC-8 cargo plane.
In total, 20 tons of medical equipment was shipped along with respiratory therapists, doctors, and nurses. According to Samaritan's Purse, the hospital began receiving patients as soon as it opened.
The field hospital features a respiratory care unit and is located adjacent to Cremona Hospital, which suspended all medical care except for maternity and pediatrics because of the influx of people who have coronavirus.
According to Samaritan's Purse, none of the patients at Cremona Hospital's intensive care unit have survived the virus. Additionally, the hospital has run out of beds.
Click here to read more.
SOURCE: Christian Post, Samuel Smith