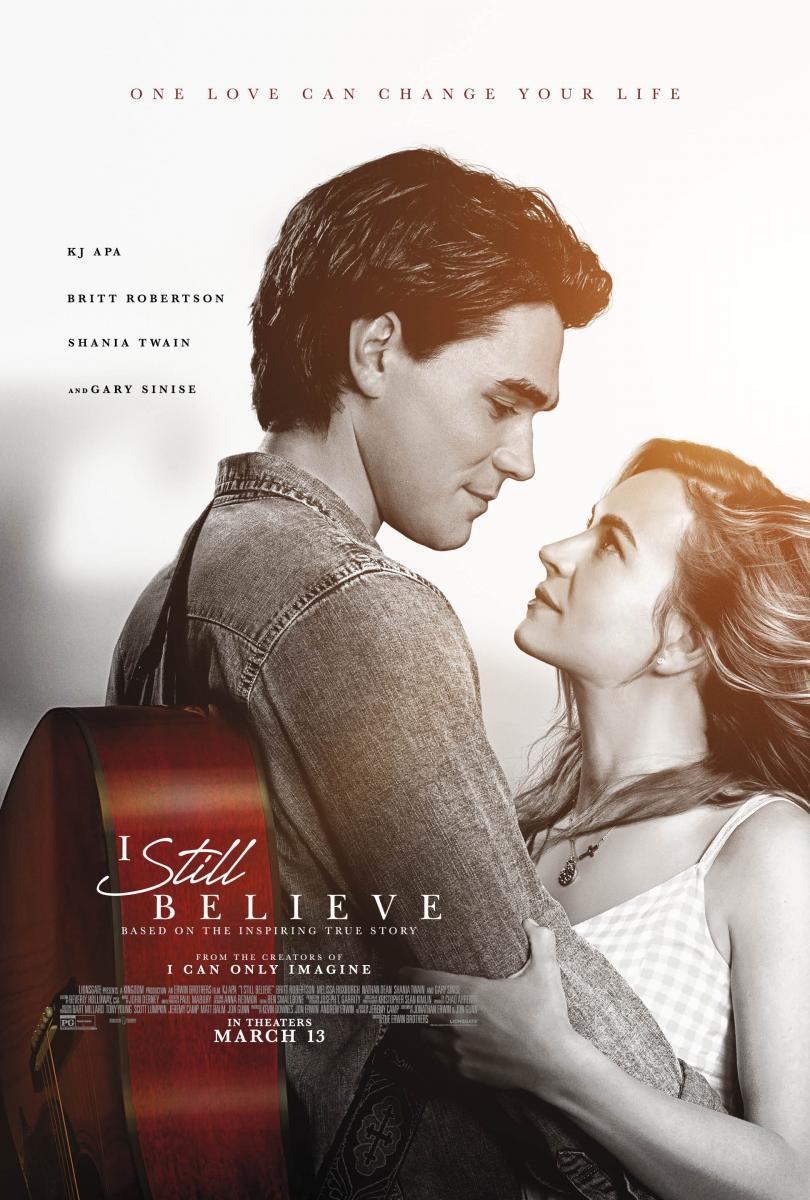 In the mood for a touching love story?  One with romance, challenges, and hope abounding?  Popular singer Jeremy Camp's story could be just what you're looking for.  You may laugh…and cry, too.
I Still Believe brings a strong cast including KJ Apa (Riverdale, A Dog's Purpose), Britt Robertson (A Dog's Purpose, Mother's Day, For the People), Oscar® nominee Gary Sinise (Forrest Gump, Apollo 13), and Grammy-winning country singer Shania Twain (Trading Paint).  Brothers Jon and Andrew Erwin (I Can Only Imagine) co-directed.  Kevin Downes (I Can Only Imagine) produced.
Seventeen.com, the popular teen website, ranked I Still Believe number one among its seven most romantic 2020 movies.  Other accolades pour in.   It will open early in IMAX theaters.
California Dreamin'
Budding singer Jeremy Camp traveled from Indiana to Southern California to attend college and pursue his dreams.  A talented football player, he eventually realized music was his real passion, as he relates in his book, I Still Believe.
In a college setting, Jeremy met Melissa Henning and wanted to know her deeply.  "Melissa was amazing," he recalls.  "She was just a very happy person—a very joyous person."
Barely a month into their relationship, Jeremy felt compelled to use the "L" word.  Melissa appeared shocked and told him she was not ready for the depth of commitment that reciprocating "I love you" would require.  "Embarrassed and devastated," Jeremy was sure he had torpedoed this relationship for good.  She soon broke up with him.
Click here to read more.
SOURCE: Assist News, Rusty Wright