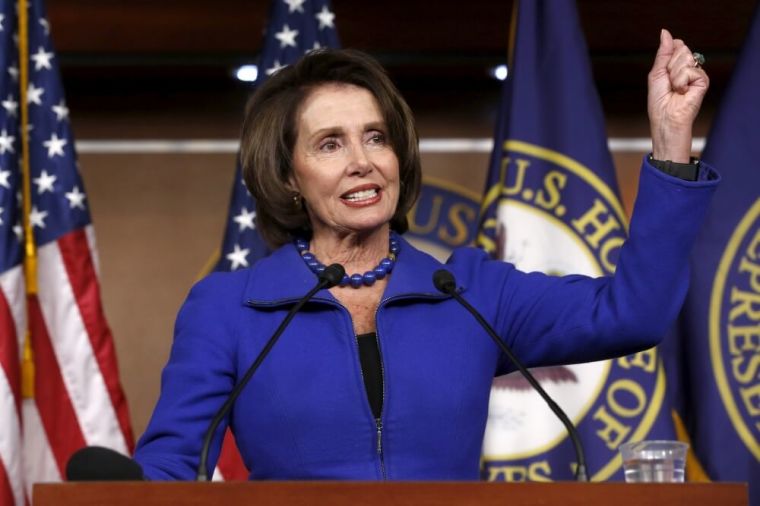 Republican Sen. Ben Sasse blasted House Speaker Nancy Pelosi and other Democrats for seeking to include a potential way to guarantee federal funding for abortion into the coronavirus economic stimulus plan that passed the House just before 1 a.m. Saturday. 
"While schools are closing and hospitals are gearing up, Speaker Pelosi is waging unnecessary culture wars," Sasse told National Review in a statement. "Speaker Pelosi should be fighting the coronavirus pandemic, not politicizing emergency funding by fighting against the bipartisan Hyde Amendment."
Sasse added, "We need to be ramping up our diagnostic testing, not waging culture wars at the behest of Planned Parenthood. Good grief."
Sasse was referring to a report in the Daily Caller, in which White House officials anonymously said that Pelosi attempted to secure a funding stream of up to $1 billion for reimbursing laboratory claims. According to the officials, the provision would set a precedent of health spending without protections outlined in the Hyde Amendment, which bans federal tax dollars from paying for abortions.
"Under the guise of protecting people, Speaker Pelosi is working to make sure taxpayer dollars are spent covering abortion — which is not only backwards, but goes against historical norms," a White House official was quoted as saying.
In an interview on Fox News Thursday, Democratic Rep. Alexandria Ocasio-Cortez from New York alluded to Pelosi's attempt. "Right now we are hearing that some of the fights and some of the gridlock is because people are trying to put pro-life provisions into this," she said.
Click here to read more.
SOURCE: Christian Post, Anugrah Kumar