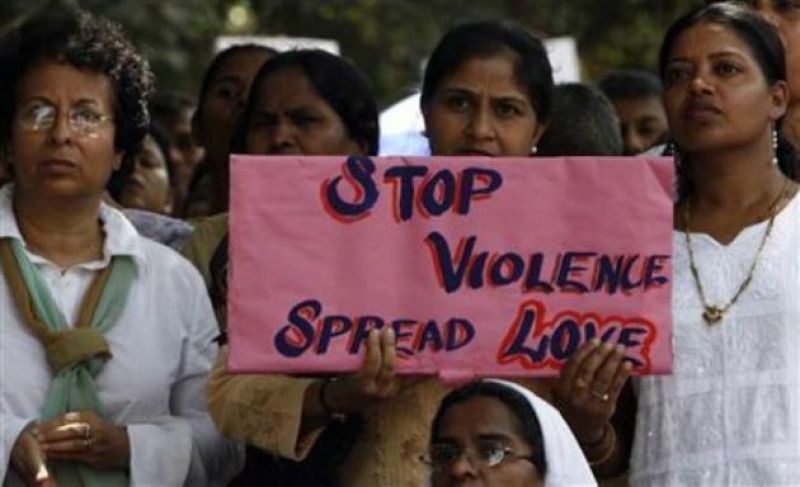 A pastor in India was hospitalized after Hindu extremists tied him to a tree and brutally assaulted him for over three hours, accusing him of "blasphemy."
International Christian Concern reports that on March 1, Pastor Manju Keralli was leading a worship service in Bennakoop village, located in the Gadag district of Karnataka, when a group of 150 radical Hindu nationalists broke into the service.
The radicals reportedly hurled abusive language at the Christians, physically assaulted those present, and destroyed the church's instruments and furniture before attacking the pastor.
"I fell to the ground after receiving several punches and kicks," Pastor Keralli said. "Then, they dragged me out of the meeting hall, tied me to a tree outside, and further released blows and punches. They took me to two other places in the same village and tied me to an electrical pole and a pillar in the marketplace. All the time they continued their physical harassment for more than three hours."
"Later, police arrived and took me to the police station. Even the police threatened me with foul language, saying that I don't have right to live in this country as I am practicing foreign faith."
At the station, the police then filed a criminal case against Keralli under India's blasphemy law, yet failed to file a criminal case against the radicals that broke into the church and assailed the Christians.
"I am unable to sit, as there is an injury on my back," he told ICC. "Doctors are suspecting that there could be fracture on my spine. I have severe pain in my lower abdomen and have difficulty breathing."
"In addition to all these things, there is a legal case filed against me that I am involved in illegal conversions," Keralli said.
Fearing arrest, the pastor remains hidden and is currently seeking anticipatory bail for the false blasphemy charges that have been filed against him.
India's Freedom of Religion Act 2019, which eight out of 29 states in the country have passed, bans religious conversion as a result of force or inducement. Those who violate the forced religious conversion law face anywhere from three to seven years in prison.
Click here to read more.
SOURCE: Christian Post, Leah MarieAnn Klett