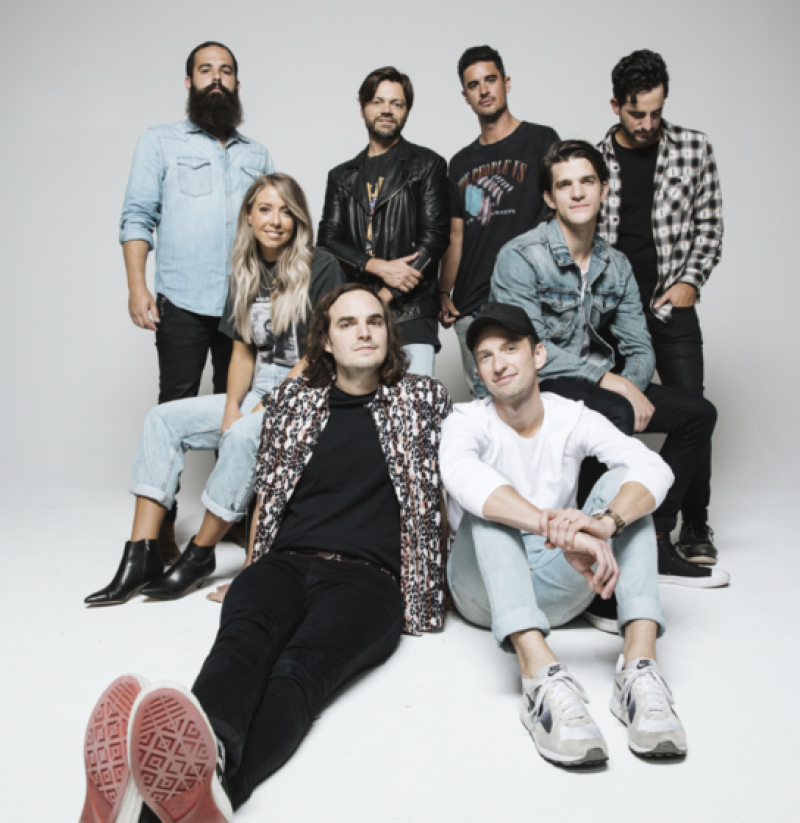 Passion Music kicked off 2020 by leading 65,000 students in worshiping Jesus at the Passion 2020 conference and the band believes worship is the answer to the world's troubles today. 
Their latest album, Roar, was recorded live at Mercedes-Benz Stadium in Atlanta, Georgia, during the Passion 2020 conference. The band, led by Kristian Stanfill, Brett Younker, and Melodie Malone ushered in the new decade with a declaration of faith for attendees from across the world.
The Passion 2020 Conference also featured the band's sixstepsrecords label mates: Crowder, Sean Curran, Hillsong United, Kari Jobe, and Cody Carnes. All of the artists are also featured on the Roar album. The 12 song project features songs from the conference as well as the hit songs, "There's Nothing That Our God Can't Do" and "King of Glory."
The following is an edited transcript of The Christian Post's interview with Passion worship leader and songwriter Brett Younker who describes the heart behind their new album and what the band hopes listeners take from the worship experience.
Christian Post: Passion Conference 2020 was attended by 65,000 people who you led in worship. What was that experience like?
Younker: My favorite moment was our final set. We led our favorite songs with all our friends and leaders who were a part of the whole conference. Everything felt so free. You had a real sense that God was stirring up people's hearts to send them back to their campuses and all over the world.
CP: Passion has such a unique perspective to lead worship and usher 65,000 people into the presence of God. What do you see this generation needing in worship? What are they responding to?
Younker: This generation is searching for identity and validation. What I love about Passion is that we talk about all of that being found in Jesus. We can try and find significance in a relationship, career or even ourselves, but our souls will be disappointed and dissatisfied.
I believe the students at Passion realize that when we say yes to Jesus, we can live for something so much greater than ourselves. In the process, we find out who we are and how our lives can have meaning. It's so inspiring to stand with a generation of students who want to spend their lives living for the glory of God.
CP: People seem to be feeling a sense of anxiety these days with the political and social climate and fear of sickness. How does Passion play a role in this?
Younker: For sure, I believe worship helps our perspective. When you worship you stop staring at your problem or your pain and you look at Jesus. We still have to deal with reality, but we realize we are in a relationship with the King of Glory, the Lord strong and mighty. So we don't have to deal [with it] alone. We have Jesus. Worship music becomes the soundtrack of truth in our life.
CP: How did you become a part of Passion Music?
Click here to read more.
SOURCE: Christian Post, Jeannie Law