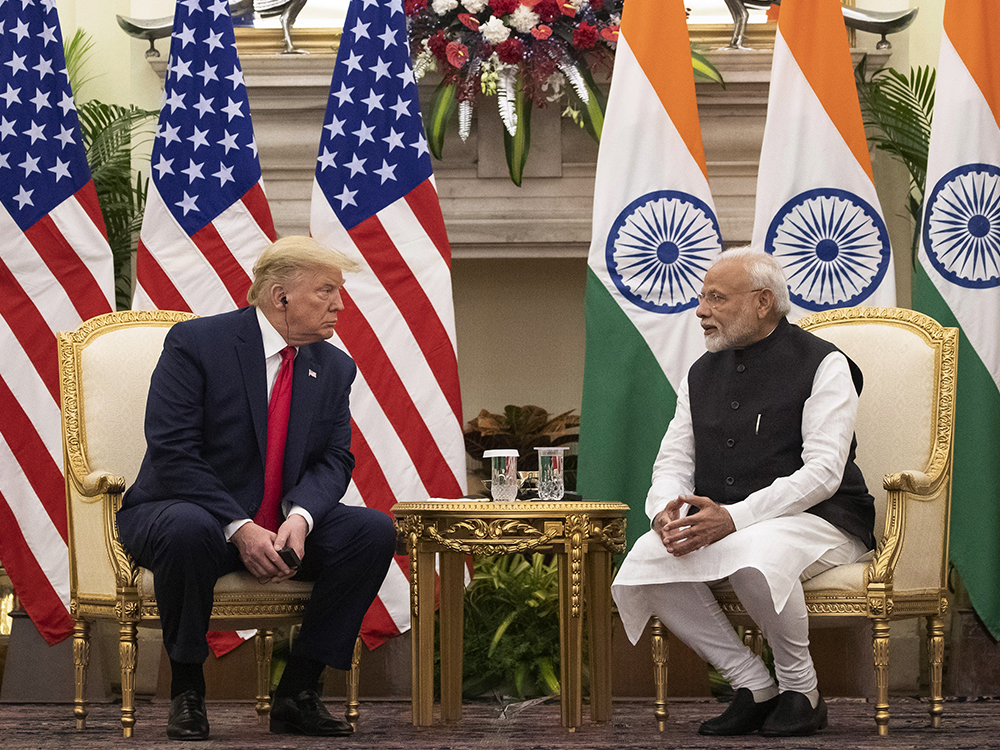 Mark Silk is Professor of Religion in Public Life at Trinity College and director of the college's Leonard E. Greenberg Center for the Study of Religion in Public Life. He is a Contributing Editor of the Religion News Service. The views expressed in this commentary are solely those of the author(s) and do not necessarily represent those of BCNN1.
---
(RNS) — Readers of this column are aware that I am no fan of the United States Commission on International Religious Freedom.
Created under the 1998 International Religious Freedom Act, USCIRF has nine commissioners and a dozen or so staff members who spend their time compiling annual reports on religious freedom around the world that parallel the State Department's own reports and issuing statements criticizing foreign countries for religious persecution while hectoring and occasionally praising the U.S. administration and Congress for their words and deeds in the international religious freedom arena.
In short, in an inversion of Teddy Roosevelt's dictum, USCIRF speaks loudly and carries no stick at all. And not surprisingly, over the years its words had little effect beyond annoying the objects of the criticism.
But if we must have a government-sponsored and funded religious freedom gadfly, it should at least be an equal opportunity annoyance.
And indeed, beginning with Bill Clinton, USCIRF has made a practice of issuing public statements calling on whoever happens to be president to raise religious freedom issues when meeting with foreign leaders of countries about which it has concerns. Clinton and George W. Bush got their share. Barack Obama got his before sitting down with the leaders of Russia (2009, 2010), Turkey (2009, 2010), India (2010), Indonesia (2010), China (2012, 2016), Pakistan (2013), Egypt (2013), and Laos (2016).
With President Trump, comparable calls have been fewer and farther between: one before his meeting with Turkish President Erdoğan in September 2018 and another before his meeting with North Korean President Kim Jong-un in January 2019. But USCIRF did not pipe up before he got together with Saudi Prince Muhammad bin Sultan (as it did before the second President Bush went to Riyadh in 2008) or with Russian President Putin (as it did before President Clinton met with the Russian leader in 2000).
So does USCIRF pull its punches when it comes to Trump?
In the past, the commission has not lacked for critics who thought something partisan was afoot. In the 2000s, the panel seemed disproportionately interested in the pro-Christian agenda of right-wing commissioners who were perpetually re-appointed by Republican officeholders.
In 2011, USCIRF was nearly sunsetted when its reauthorization was held up by Illinois Sen. Dick Durban. In the end, a compromise was reached that limited each commissioner to one re-appointment.
With reauthorization up again in 2019, Democrats pushed for stricter rules, including keeping a leash on commissioners who flaunted their official capacity while freelancing. Let's just say that this may have had something to do with the three commissioners who happen to be among Trump's foremost evangelical supporters: Tony Perkins, elected commission chair last June; Gary Bauer, re-appointed to the commission by Trump in 2018; and Johnnie Moore, appointed to the commission by Trump in 2018.
And yet, in 2019, USCIRF was hard to criticize for partisanship.
Last September, for example, Perkins put out a statement expressing "alarm" that the Trump administration was planning to reduce the number of refugees resettled in the U.S. "We strongly urge the administration to extend its admirable commitment to advancing religious freedom to its refugee resettlement policy," Perkins said.
On December 16, USCIRF declared its support for a bipartisan bill titled the Ukraine Religious Freedom Support Act, which called on the president to designate Russia as a "country of particular concern" for violating religious freedom in Russia-occupied Crimea and Russia-controlled Donbas. A month before Trump's impeachment trial in the Senate, USCIRF support for Ukraine against Russia cannot have been high on the White House wish list.
Click here to read more.
Source: Religion News Service