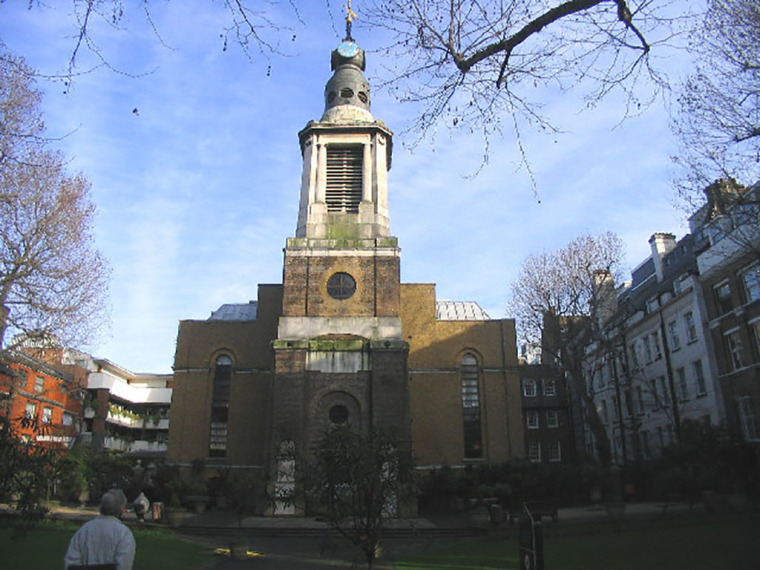 A 17th century church in London replaces its pews with camp beds and invites drunkards from nearby streets to sleep in its premises with the hope that they will sober up. 
Volunteers of St. Anne's, which is part of the Church of England and situated in London's Soho area, go to the streets every Friday and Saturday between 10 p.m. and 5 a.m. in search of those who are vulnerable and bring them back to the church, where they are offered water and beds, just as "Jesus reached out to all people," The Sunday Times reported.
Sometimes the church seeks the help of paramedics from St. John Ambulance for people with more serious health conditions, the newspaper added.
"Jesus reached out to all people no matter who they were or what they'd done; He acted for the vulnerable," the church's resident priest, the Rev. Simon Buckley, was quoted as saying. "I don't sit here in judgment on people who've decided to get bladdered on a Friday night. I don't know what they've been through that week," added Buckley, who earlier worked as a puppeteer for the satirical television show "Spitting Image."
The initiative is part of a scheme run by Westminster city council.
"Drinking culture has changed," Buckley said. "When I go out into Soho on a weekend and even on a Thursday I'm shocked by the number of people still drinking right into the early hours of the morning."
There is no consensus within Christianity on whether a believer should drink alcohol. While some enjoy the practice, others abstain.
Click here to read more.
SOURCE: Christian Post, Anugrah Kumar