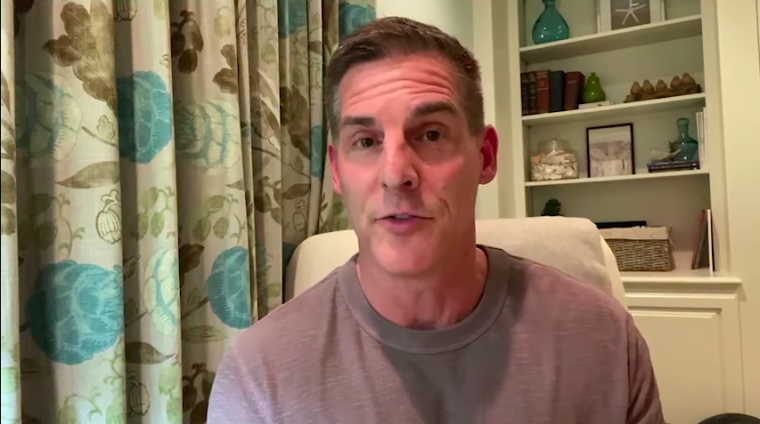 Life.Church Senior Pastor Craig Groeschel and pastor and innovation leader at Life.Church Bobby Gruenewald have been quarantined by health officials after being exposed to the coronavirus at a conference in Germany.
In a video titled "Something Different This Month," Groeschel, whose church has 90,000 attenders at its 34 campuses spread over 10 states, broke the news to Life.Church members late Wednesday afternoon.
"You might notice that the background for this month's video update looks a little different. Watch this video to find out why," Groeschel said, revealing he taped his video from his home instead of the church's headquarters.
"If it looks like I'm shooting out of my bedroom, the reason is it's because I'm shooting out of my bedroom," he said.
Groeschel said he and Gruenewald, founder of the YouVersion Bible app, were already on a plane headed home when they learned that someone at the three-day Willow Creek Germany summit had tested positive for COVID-19, the disease caused by the coronavirus.
After sharing the news with a flight attendant, the pastors were met with health authorities once they landed.
"We decided to isolate ourselves for the full 14 days, no contact with anyone whatsoever," Groeschel said.
"The good news is, I've gotten time to pray," he added. "I've written sermon outlines through like, the end of May."
In his video, he made sure people knew that he and Gruenewald would not be at church to prevent any possible spread of the disease, adding that both men felt "great."
"We will not be at church, don't worry. We're going to stay completely away. We're trying to do this out of an abundance of caution to ensure that everyone is safe," Groeschel said.
Click here to read more.
SOURCE: Christian Post, Leah MarieAnn Klett