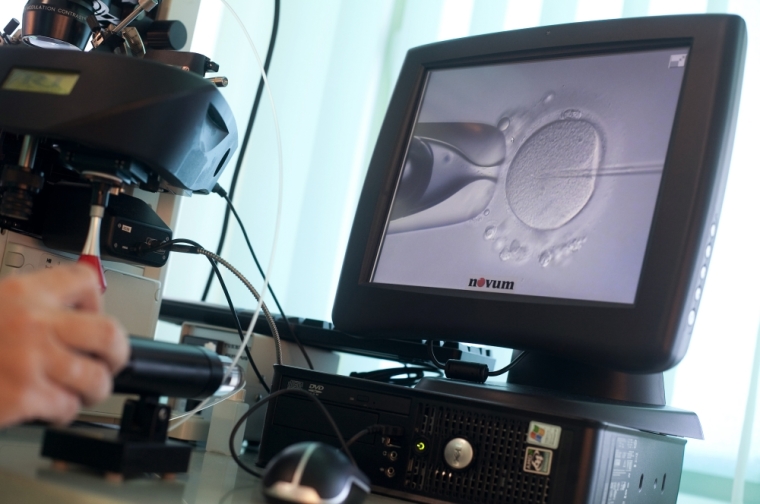 Babies conceived through in vitro fertilization (IVF) are "knit together by God" in the womb like babies conceived in the traditional manner, according to notable Bible teacher John Piper.
In an episode of "Ask Pastor John" posted to DesiringGod.org on Monday, Piper was asked by a listener named "Carly" about how to explain the Christian perspective on babies conceived by IVF.
The question of being "knit together" derives from Psalm 139:13, which reads, "For you created my inmost being; you knit me together in my mother's womb."
"How can a Christian explain to non-Christians that every child is a gift from God when some children are conceived medically through IVF and other fertility treatments? I'm at a loss and I really want to be able to answer this question," inquired Carly.
"I believe all children are from God. But how do I answer this question? I recently saw a story about a lesbian couple who conceived a child through IVF. The child was fertilized by donor sperm and implanted in one woman and then harvested and implanted in the other woman to carry to term. It's so unnatural, but I know that child is meant to be here."
Piper began by explaining that he was not opposed to IVF, noting that there were "people at our church that have done that: adopted an embryo, put it in Mom, and raised the baby."
"I don't think we should make decisions that contribute to that problem. We've got ourselves with these thousands of frozen little babies because of all kinds of technological things that we didn't foresee would create all these issues," he explained.
Piper then argued that "creating human babies is decisively God's work, not man's" and cited multiple Bible verses, among them Job 10:11-12, Psalm 71:6, and Ecclesiastes 11:5.
"No baby decides if he or she is human. No parent decides if their baby is human. No sperm donor, egg donor, or womb donor decides if the baby is human," said Piper.
Click here to read more.
SOURCE: Christian Post, Michael Gryboski