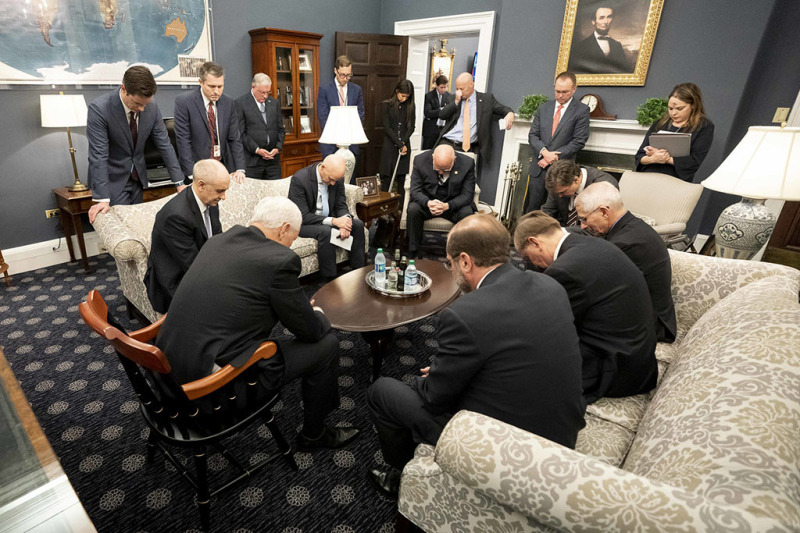 President Trump, who is doing everything he can to fight the coronavirus, called for a Day of Prayer recently. He proclaimed, "We are a Country that, throughout our history, has looked to God for protection and strength in times like these."
But David Hogg, a Parkland shooting survivor, tweeted: "Don't let this administration address COVID-19 like our national gun violence. [Expletive] a National day of prayer, we need immediate comprehensive action."
U. S. Congresswoman Rashida Tlaib, famous for her declaration to "impeach the [expletive]" even retweeted Hogg's message. Dr. William Donohue, the president of the Catholic League, notes: Tlaib, as a U.S. Representative, should be censured for her "obscene assault on people of faith."
Meanwhile, an honest survey of American history shows that Trump is much closer to America's true history by calling for days of prayer than are Hogg and Tlaib.
David Barton, a walking encyclopedia on the spiritual heritage of America, once told me, "Between 1633 and 1812, there were over 1700 prayer proclamations issued in the colonies, where the governor would call the state to an annual day of prayer and fasting, annual day of prayer of and thanksgiving."
Bill Federer's book, America's God and Country, documents such historic practices.
For example, on May 31, 1775, one American colonist, Samuel Langdon, spoke before the Massachusetts Provincial Congress, calling on them to pray because of the ongoing crisis with Great Britain.
Click here to read more.
SOURCE: Christian Post, Jerry Newcombe