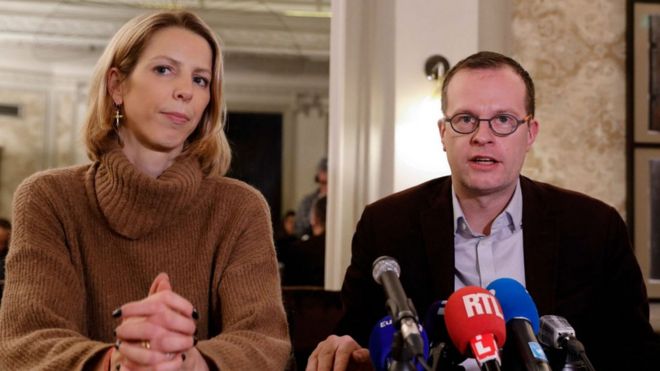 Four Christian aid workers who were kidnapped in Iraq in January have been freed, according to the office of French President Emmanuel Macron. 
Those released are French nationals Antoine Brochon, Julien Dittmar, Alexandre Goodarzy and Iraqi national Tariq Madoka.
All of them served with the French-based Catholic nongovernmental organization SOS Chretiens d'Orient (Christians in the Middle East). The charity served in Iraq since 2014 to help Christian communities rebuild in the wake of the Islamic State's reign of terror that displaced thousands from their homes.
A statement released by Macron's office Friday only confirmed the captives were released but offered very few details on the conditions of their release except to say that Élysée Palace made "every effort to reach this outcome."
"The president of the republic welcomes the release of our three nationals Antoine Brochon, Julien Dittmar, Alexandre Goodarzy and Iraqi Tariq Mattoka," the president's office said in a statement. "The president expresses his gratitude to the Iraqi authorities for their co-operation."
The release comes one day after it was announced that the French government would withdraw all troops stationed in Iraq until further notice due to the novel coronavirus outbreak. There are at least over 458 confirmed cases of the virus in Iraq as of Friday, according to Johns Hopkins University & Medicine Coronavirus Resource Center.
Jean-Rémi Méneau, the deputy head of mission in Iraq for SOS Chretiens d'Orient, said in a statement that the "darling freedom" that was taken from his colleagues is "finally back."
Click here to read more.
SOURCE: Christian Post, Samuel Smith