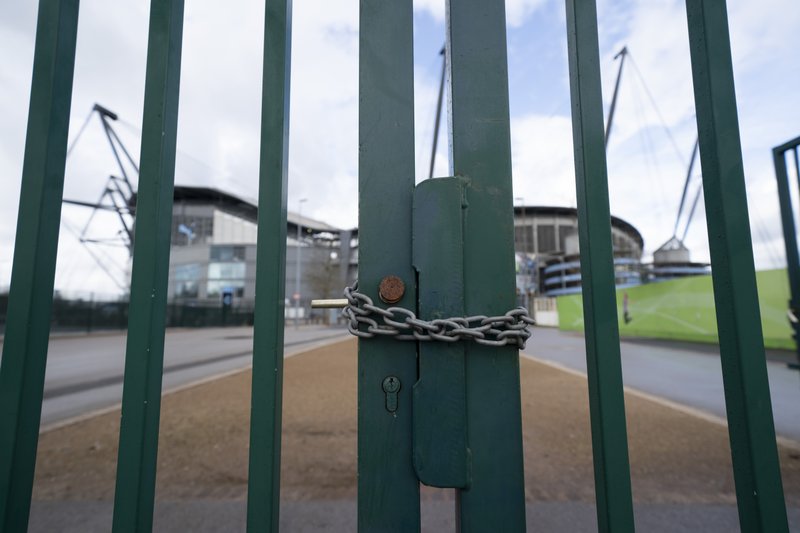 IOC president Thomas Bach says government guidelines imposing restrictions on daily life only into next month and even President Donald Trump's target of the "middle of April" to lift them are among the reasons why he waited so long to postpone the Tokyo Olympics.
Bach says "we were in line with these developments" until World Health Organization leaders said Monday the coronavirus pandemic is accelerating.
Bach and the International Olympic Committee faced mounting criticism from athletes last week for publicly supporting holding the Tokyo Games in July and August.
Bach was asked on a conference call why the postponement decision came only after much of the world was in lockdown. He says "we could not see (government) measures being taken lasting until July."
___
Premier League teams Brighton and Bournemouth have become the first clubs to sign up to a campaign to make 100,000 free soccer tickets available to medical workers on the front line during the coronavirus outbreak.
The initiative was conceived by executives at Brighton, which has committed to giving National Health Service workers 1,000 tickets for matches and has invited other clubs from the Premier League, English Football League, Scotland and Northern Ireland to join in.
Bournemouth immediately followed suit, offering "a minimum of" 1,000 tickets.
Brighton chief executive Paul Barber says "we feel this is a small way in which we can show our gratitude for those NHS staff on the front line who are fighting the battle on behalf of all of us and give them something to look forward to."
___
The Kontinental Hockey League has given up on trying to reschedule its playoffs and canceled the remainder of the season.
The Russia-based KHL is widely considered to be the strongest league outside the NHL. It was due to play its conference semifinals when play was suspended because of the coronavirus outbreak.
Teams from Finland and Kazakhstan withdrew because of travel and safety concerns. That left the league with six teams in an eight-team bracket. The KHL tried to draw up a new playoff system and considered resuming in June and July but has now decided to focus on preparing for a 2020-21 season.
League president and former Pittsburgh Penguins forward Alexei Morozov says "we consider that no one has the right to take on responsibility for people's lives and health."
It's unclear how or even whether a champion will be declared. The league says the board will discuss how to allocate finishing positions.
___
Athletics Australia has canceled its national track and field championships in a bid to help "flatten the curve" of the coronavirus pandemic.
The decision comes a day after the Tokyo Olympics were postponed to 2021, and after the Australian championships had already been postponed.
Athletics Australia chief executive Darren Gocher says he hopes the cancellation gives athletes some certainty and, combined with the Olympics being delayed 12 months, "means that our athletes now have a new goal to work toward."
The Australian government has imposed strict travel bans, and is urging people to stay at home. Bars, cafes, cinemas and restaurants have been closed, and social events are being curbed. Prime Minister Scott Morrison said no more than five people should attend weddings — including the marrying couple — and no more than 10 people should attend funerals.
___
Source: Associated Press