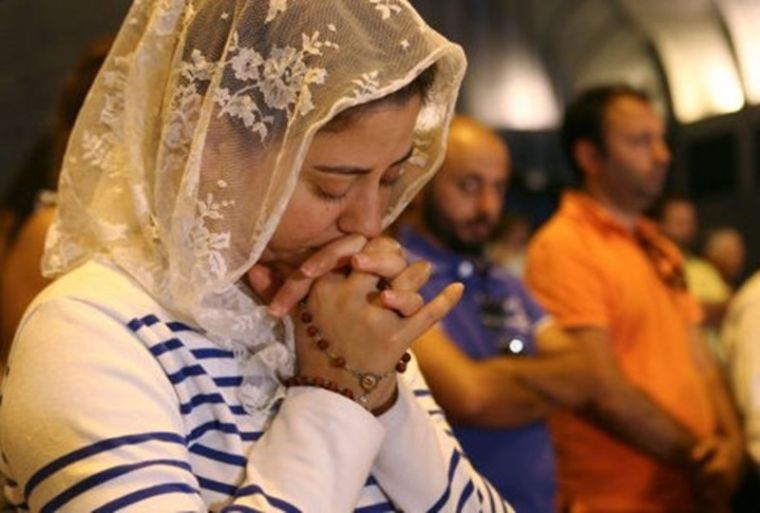 Amid the international community's lack of response to the ongoing severe persecution of Christians in the Middle East, the small nation of Hungary is spending millions of dollars in the region to help rebuild churches and Christian communities.
This central European country is home to less than 1% of the world's population, but it has spent at least $40 million since 2017 helping persecuted Christians, according to Fox News, which spoke to Peter Szijjarto, Hungary's Minister of Foreign Affairs and Trade.
"We give the money directly to the churches, to the church communities. We have rebuilt 33 torn-down Christian churches in Lebanon, for example," Szijjarto was quoted as saying.
Hungary, which affirms its Christian foundations in its constitution that was ratified in 2011, has also rebuilt towns and schools for the Christian communities in the Middle East. Hungarian funds have been used to rebuild 1,000 homes on the Ninevah Plains in Iraq, according to Catholic News Service.
"Under current circumstances, when we are faced with tremendous historic challenges ahead of us, ahead of the European Union, someone has to speak openly," Szijjarto said. "And this road is taken by us currently."
Last month, Hungary's Prime Minister Viktor Orban acknowledged in a speech that the Christian culture was under attack. "A whole culture is under organized attack, our culture and our civilization. Not only in Africa, not only in the Middle East, but here, too, in Europe, the land of, so far, the most successful Christian culture."
Orban, who is serving for a third consecutive term, has been criticized for being vocal about conservative issues.
Szijjarto defended him in his interview with Fox News. "If a nation is not proud of its national identity, or if it does not stick to historic cultural and religious heritage, then that country and that nation will not be strong for sure because it loses the anchor," he said.
"In global politics, the fact that Christians are being persecuted is being ignored," Szijjarto said last September, according to CNS. He said his government was "fighting against the perception that Christianophobia would be the last acceptable form of discrimination."
Click here to read more.
SOURCE: Christian Post, Anugrah Kumar