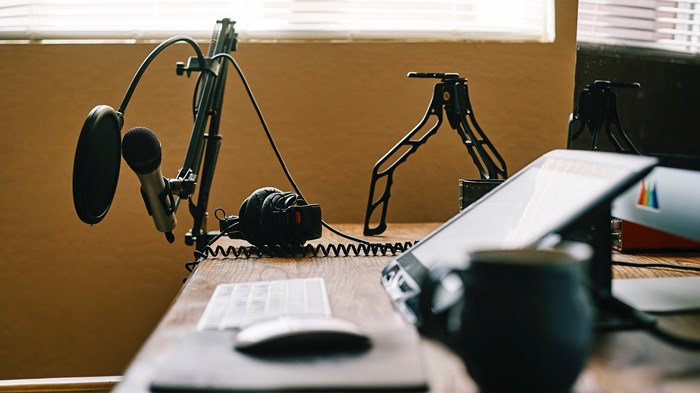 Pastors are used to thinking on their feet. Sermon prep is set aside when a beloved church member is injured and taken to the hospital. A carefully written prayer is discarded when God lays a pressing concern on the pastor's heart. Church leaders improvise as often as any jazz musician. But the past few weeks have presented an especially difficult challenge. While any week of ministry requires flexibility, the threat of COVID-19 has flummoxed both veteran and novice ministers. Government orders to avoid large—and increasingly smaller—gatherings have forced pastors to throw out their playbooks and experiment in their approaches to weekly worship.
In this unprecedented season, pastors will benefit from watching each other carefully as they learn through trial and error what approaches are most effective in shepherding anxious and lonely people through this pandemic. We asked several pastors to share the new things they have tried over the last two weeks. In their responses, you will find creative ideas for serving isolated people, as well as honest admissions about the frustration of canceled services and sermons delivered to a camera instead of a room filled with God's people.
Time to Grieve
Jon Tyson, lead pastor of Church of the City New York:
I have lived in New York City for 15 years and have been involved in church planting and mission in some of the most challenging ministry contexts. Our church has been here during crises too. We weathered the 2008 financial meltdown, and when the city was hit by hurricane Sandy in 2012, the church served, sacrificed, and gave in such a way that that many in our city were thanking God for the presence of the Christians they had formerly dismissed.
So you would expect that we would be ready for a challenge like COVID-19. We have been divinely prepared for such a time as this, I thought. As I looked online, all I saw were glowing portraits of opportunity. The gospel would go viral, prayer would spread from house to house like in the book of Acts, and our gathering-centric consumer instincts would be disciplined and pruned.
But none of that felt true on Saturday as I pressed record on the best camera I could find and began to preach in a small room without a congregation—basically by myself. It didn't feel like the opportunity of a lifetime. It just felt sad. I missed my people. It didn't matter that our online presence would turn out to be far larger than our typical Sunday gatherings. I didn't ache for online presence; I ached for actual presence, the communion of the saints, the body of Christ.
I missed standing in the lobby and being able to tell the kind of week my friends had by the strain in their smile. I missed the idiosyncratic laughter during the sermon, people coming forward for prayer, kids running around the lobby like they own it, and lingering worship leading people to deeper prayer and confession. In Life Together, Dietrich Bonhoeffer wrote, "The physical presence of other Christians is a source of incomparable joy and strength to the believer." Last Sunday I felt no joy or strength—just faithfulness to a message I have come to cherish and longing for people who have become my family.
I know that the church is not a building. I know Sunday is just a part of church life, but last Sunday felt like a condensed symbol of loss. It highlighted the fact that, despite our best efforts at connecting through technology, there is no substitute for embodied love. It hurt to know that our people would feel the loss, too. No matter the quality of the broadcast, they would trade it for a moment worshiping together—shaking hands, hugging, raising their voices, and receiving Communion.
"I long to see you, so that I may be filled with joy," Paul wrote to Timothy (2 Tim. 1:4). Standing in front of the camera, those words took on a new meaning. I will adjust to the new reality. I will do what I can to redeem this moment. And because of the amazing team I do ministry with, I know we will do it well. But I also need to be able to grieve—to acknowledge the loss and the strange sense that things may never go back to the way they were. I am grateful for Zoom and the technology that lets us broadcast live, but I am most grateful for the reminder of the value that God puts on physical presence. The Word took on flesh and made his dwelling among us.
Equipping the Priesthood of All Believers
Chad Ashby, pastor of College Street Baptist Church in Newberry, South Carolina:
After seven and a half years of pastoring, few ministry firsts remain for me. But last Sunday I experienced two. It was my first time benching a prepared sermon in favor of a Saturday-night meditation on Revelation 1: "Fear not …" It was also my first time announcing the cancellation of Sunday worship gatherings. I've never canceled—not for snow, sleet, power outage, broken air conditioning, or even personal illness. It was a weird Sunday.
In light of the CDC's recommendation against gatherings of more than 50, we weighed the options. Our members aren't particularly tech savvy, although most could find their way to a livestream if necessary. But I didn't love the idea of preparing and preaching sermons into a camera in an empty sanctuary for weeks on end. That option also seemed to ignore the opportunity at hand.
In my mind, mandatory social distancing provides a theological test. Do we really believe in the priesthood of all believers? Have my sermons been training our members to read the Bible for themselves and to teach it to others? Are our members equipped for ministry?
We decided to empower our members to lead their households in worship during the quarantine. I quickly put together a basic booklet for members. Each week contains a Bible passage from Luke's gospel with questions to help leaders engage with listeners. It includes a place to take prayer requests, a written prayer, and a familiar hymn. The liturgy was intentionally sparse and required zero preparation.
We also created a COVID-19 buddy system. Each member was given a shut-in buddy, a member buddy, and a ministry partner buddy to contact every week. They have been encouraged to pray over the phone, share an encouraging verse, send texts, and make sure there aren't any pressing needs. We packaged these two resources with addressed envelopes so members could send in their weekly offering as well.
Quarantining has been a practical reminder that my job is not to do all the ministry, but "to equip the saints for the work of ministry, for building up the body of Christ" (Eph. 4:12, ESV). Our prayer is that the new patterns of ministry established during this season will bear fruit long after the virus is eradicated. In the coming days, my goal will be to use online and phone interactions not to build a preacher-centric ministry but to disperse tools and training for members to minister to each other. Hopefully, I will discover that this is what I've been doing all along, as the coronavirus "will test what sort of work each one has done" (1 Cor. 3:13, ESV).
Unity Amid Adversity
Evan Wickham, lead pastor of Park Hill Church in San Diego, California:
In this moment, God is allowing the world to be disrupted. Did we really think spiritual renewal would come if everything stayed the same? Don't get me wrong; I'm not saying COVID-19 is some divinely sanctioned means to our revivalist ideological ends. But in times like this, the gospel of "God with us" carries a heightened weight of hope.
At Park Hill Church, we are doing everything we can to lead our people into hope-filled, Spirit-driven creativity. Like everyone else, we feel like we're barely treading water! But people are gracious. No one has left a negative Yelp review about a bad livestream experience. The self-proclaimed Sunday experience experts have gone silent. More than any other time in my life as a second-generation pastor, it truly feels like we're in this together.
Our team senses massive kingdom opportunity here. This pandemic has created a pipeline for accelerated apprenticeship. Leadership everywhere is flattening and widening. Instead of having our pastoral team record polished daily devotional videos, we are inviting all willing church members to record "Park Hill Daily" prayer and Scripture reading videos from their mobile devices for our central YouTube channel. Instead of a sermon monologue, we are posting teaching dialogues between multiple leaders to our podcast feed. Then our communities meet over Zoom throughout the week to discuss the teaching and pray for each other. On Sundays, everyone joins a simple hour of worship and prayer streamed over YouTube Live from our living room. At noon on Monday through Saturday, we invite the whole church to gather via Zoom for an hour of prayer. Tomorrow I'll be hosting a conversation with a guest speaker over Zoom Webinar, and we will invite the church to participate through Q&A panels. We'll record the event and post it to our podcast immediately for those who couldn't attend.
While we grieve the loss of physical presence, we also believe God is allowing the sap to be drawn back into the tree for a season. This is not just a forced Sabbath. It is a mandated Lent. And we walk boldly into the wilderness with Jesus to receive his gift there. When we gather together again, the tree will be in full bloom, and hope will be on full display.