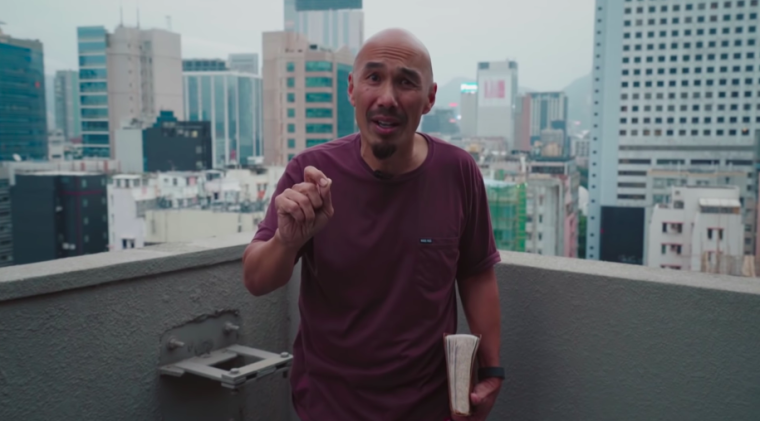 Francis Chan encouraged the Church to view the coronavirus pandemic as "one of our greatest opportunities to reach a lost world and show them we haven't lost our love, joy, and peace" instead of succumbing to fear and anxiety.
"We can do all things through Christ, and that means even during this time," Chan said in a March 20 video message posted on his Crazy Love YouTube channel.
"There needs to be this resilience in us as believers. I think that is what the world, in the church, is being shown right now is how vulnerable, how volatile we are that one little thing could mess things up."
Chan stressed that for seven years, he's been exhorting Christians to prepare to live out their faith and "thrive in their walk with God" regardless of the circumstances surrounding them.
"That's been our heart for you guys as elders in the church," he said. "There's going to come a day when we won't have the luxury of all the leaders being together with all of the people, and you need to be ready for that. It's kind of crazy. I've been preaching that for seven years. And then two weeks after I leave, you're living [that]. And the whole country is having to live that."
"I believe it's God's grace on us to show us: 'Am I prepared? Have I lost my love, my joy, my peace?'" he continued. "This is the fruit of the Spirit, guys, take advantage of this time. Don't miss this opportunity. This is one of our greatest opportunities for reaching out to a lost world and showing them that we haven't lost our love, joy, and peace."
"Even at this moment, the enemy can't take that away from us," he concluded. "We love the Lord Jesus Christ, and His Church is alive and well."
Click here to read more.
SOURCE: Christian Post, Leah MarieAnn Klett