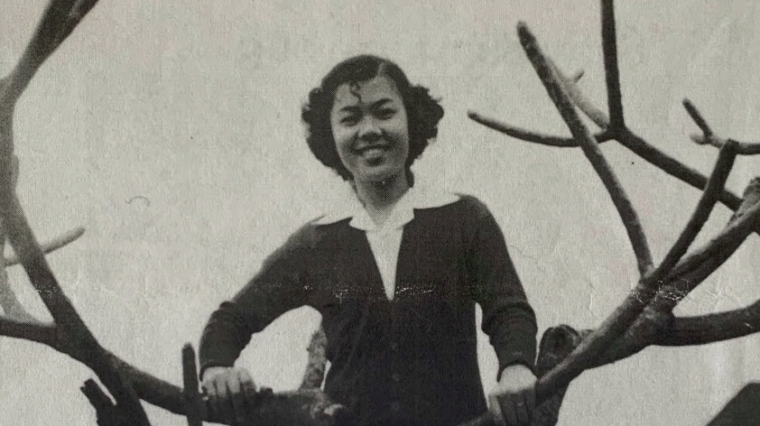 Francis Chan shared a personal story about his new neighborhood in Hong Kong and a connection his late missionary mother had to it — an unlikely event he said highlights God's "goodness" and "grace." 
"So I just have to tell you a story about God's grace," Chan, the former teaching pastor of Cornerstone Community Church in Simi Valley, California, said in a recent video. "We're getting to move to Hong Kong last week, and I'm here now. We were going to move into this neighborhood, Sham Shui Po, because a friend of mine was planting house churches here, another buddy of mine right down the street had set up an office for me where they're caring for the poor."
"[I kept asking] 'Lord, is this the place?' I'm trying to figure out the will of God."
While packing for the big move, Chan said he came across a folder containing pictures of his birth mother. The pictures show his mother nearly 70 years ago as she was living in Hong Kong.
"Now, my mom gave birth to me and died while she was giving birth to me in San Francisco. But these pictures were of her in Hong Kong, and she was in the same neighborhood and she was a believer doing ministry right here 70 years ago, like it's dated and shows the exact location," Chan explained.
"She was doing ministry in this building right behind me," he said.
"She walked this neighborhood and prayed to God, 'God, can I have an impact here?' 70 years ago. I can see God going, 'OK, it's not going to be the way you think. You're going to go to San Francisco, give birth to a son, and you're going to die in the process, and he's going to come back here."
"When I saw that and I realized where it was, it was just confirmation of God's goodness," the popular pastor said, adding he believes him finding the pictures was God's grace telling him, "you're on the right direction."
In November, Chan announced he would be moving his family to Asia sometime in February 2020.
"Nine years ago, while we were in Hong Kong, Lisa and I both felt God was calling us to move there," Chan wrote in an online update, adding that they enjoyed their "dependence on God in unfamiliar, uncomfortable places."
Click here to read more.
SOURCE: Christian Post, Leah MarieAnn Klett