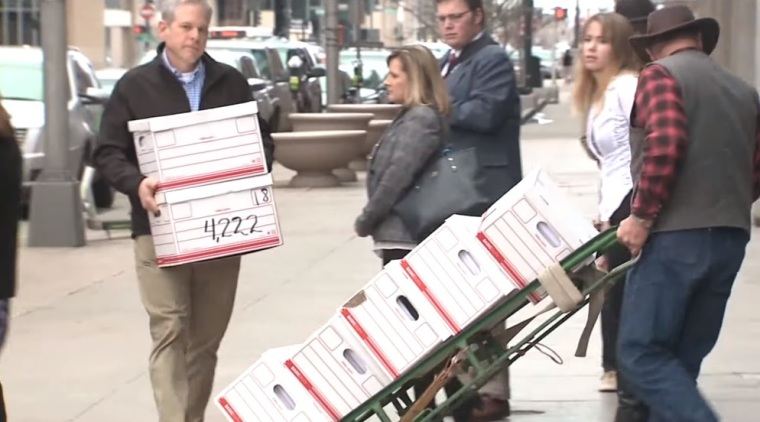 A Colorado pro-life group collected over 138,000 signatures in the hopes of getting an initiative on the state ballot to ban late-term abortions in most circumstances.
The Due Date Too Late campaign announced that they turned in the signatures to the Colorado Secretary of State's Office on Wednesday, putting them one step closer to getting their initiative on the ballot.
In order to be added to the Colorado ballot, the proposed measure needs to have at least 124,632 valid signatures. The state has 30 days to review the petitions.
The campaign noted in a Facebook post on Thursday that they were able to get around 43,000 of the signatures over the past week alone.
"We reached the minimum for submission and are now waiting for an official count. We have the best volunteers in the world! Thanks for speaking for those who cannot speak for themselves," they stated.
Lauren Castillo, a spokeswoman for the campaign, told Colorado Public Radio that she was "confident" that the measure has "enough to qualify" for the ballot.
"It was an all-volunteer effort," said Castillo. "I think it was really indicative of the grassroots movement. As word-of-mouth continued to spread, the momentum just continued to build."
Click here to read more.
SOURCE: Christian Post, Michael Gryboski