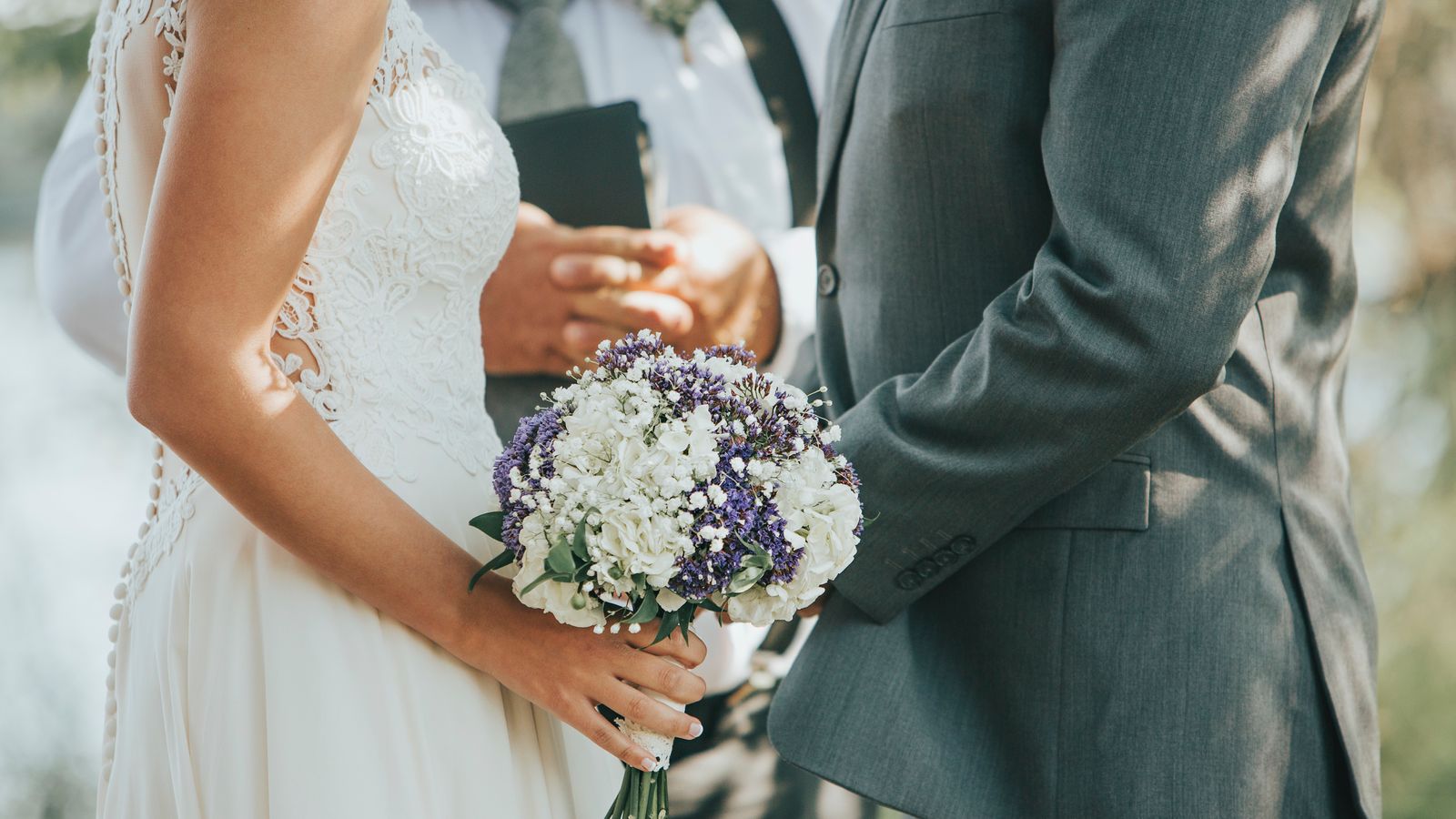 The Church of England has said weddings should be limited to the legal minimum number of people in attendance.
Under new guidance, the institution recommends the only people in attendance at wedding services should be the couple, the priest and two witnesses, in an attempt to limit the spread of COVID-19.
Apart from the couple themselves, all other people at weddings should also practice social distancing, the Church of England has said.
The fresh guidance also says that the priest does not need to touch the couple's hands or the rings as part of wedding services, as the church tries to protect itself from the coronavirus pandemic.
It adds that streaming wedding ceremonies is the preferred option at the moment, but will work with couples that may now want to postpone the service for later on.
The Bishop of Manchester, Dr David Walker, said: "Couples and parents, friends and families will have been planning for months, even years for their special moment, whether a wedding or a christening.
"Now it can go ahead – but with only the minimum required in attendance. You may need to cancel or postpone.
Click here to read more.
SOURCE: Sky News