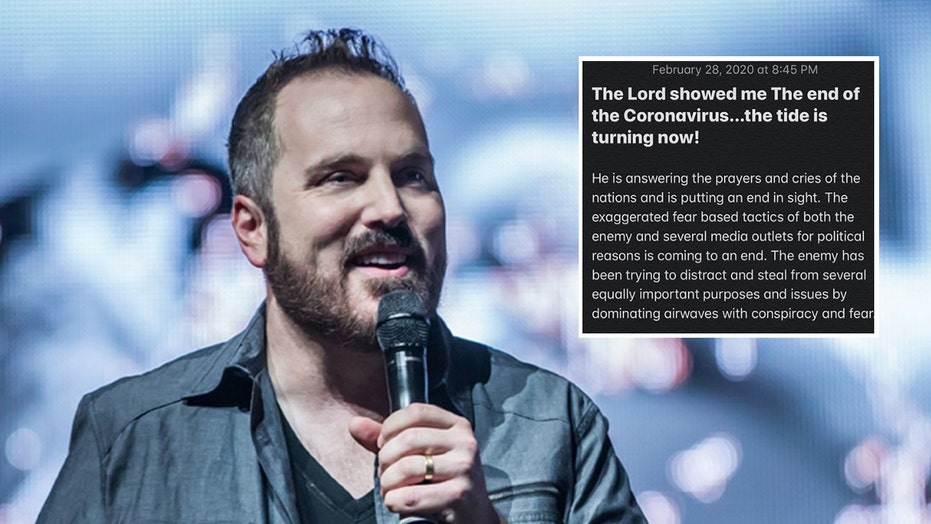 Shawn Bolz, a prophetic pastor in Los Angeles, believes that God showed him the end of the coronavirus and that "the tide is turning now," according to Fox News.
"He is answering the prayers and cries of the nations and is putting an end in sight," Bolz tweeted. "The exaggerated fear-based tactics of both the enemy and several media outlets for political reasons is coming to an end. The enemy has been trying to distract and steal from several equally important purposes and issues by dominating airwaves with conspiracy and fear."
The coronavirus, which started in China, has spread to over 90,000 people and killed over 3,000. It has sparked worldwide alarm, including in the US where eleven people have died from it.
Bolz heard this prophecy from the Lord while at an event in South Africa where he was speaking with Bethel pastor Bill Johnson and Sean Feuct, a Bethel musician running for Congress in California.
While singing Bethel's new song, "God of Revival," he heard God tell him that the virus would soon end.
"I just felt like the tide is turning shortly—whether it's two weeks or two months—God cares about this," Bolz said. "He's answering prayer and I saw two vaccines coming. I think one will come from Israel and another from an Asian nation, and they're going to hit pretty quickly."
Click here to read more.
Source: Christian Headlines