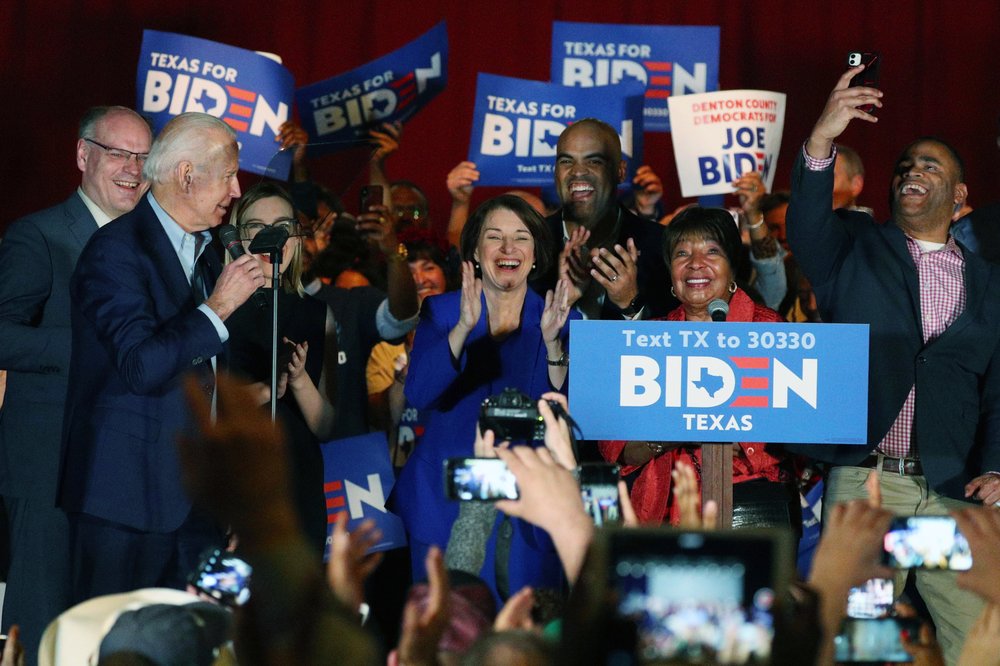 HOUSTON (AP) — Martha Whiting-Goddard believes there's power in voting — she's seen it firsthand.
Her great-grandfather, the Rev. John Henry "Jack" Yates, was one of a handful of freed slaves who founded Antioch Missionary Baptist Church in 1866, Houston's oldest African American Baptist church. The church has historically helped shape the city's political discourse, ushering powerful African American political leaders through its doors such as Booker T. Washington and women's suffrage movement organizers.
Parishioners here are planning to band together again Tuesday to shape the course of American history. They are heading to the polls to decide which Democrat should take on President Donald Trump in the fall in what many black voters say is the most important election of their lifetimes.
The Super Tuesday contest in Texas and a swath of other states with substantial black populations are the biggest opportunity yet for minority voters from coast to coast to weigh in on the tumultuous Democratic primary. And for people like Whiting-Goddard, it's a reminder of their power.