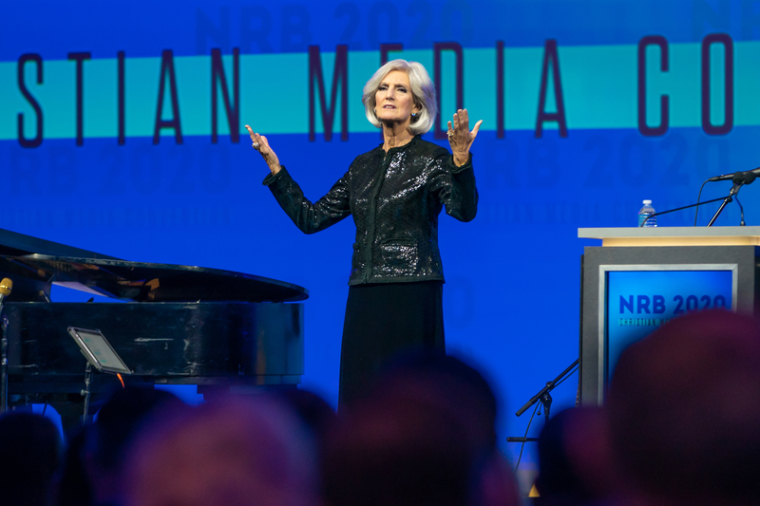 Anne Graham Lotz, daughter of famed evangelist Billy Graham, suggested the new coronavirus might be a sign of the end times and stressed the importance of making "sure we are right with God so that we are ready to meet Him whenever the time comes."
In an op-ed, Lotz, founder of AnGel Ministries, said the coronavirus has "created national fear in a way I have not witnessed in my lifetime."
"As of this writing, ball games are being canceled; theaters are shutting down; schools are closing; travel is restricted, and the stock market is on a crazy, wild rollercoaster ride. It's almost as though our nation is being attacked by an invisible enemy seeking to destroy us," she wrote.
Lotz said that while she is at risk for the disease due to her age and recent struggles with cancer, she is "more concerned about the fear the coronavirus has provoked than I am of the virus itself.  We seem to be caught up in a national panic."
The evangelist pointed out that Jesus warned that at the end of time, there would be "pestilences," adding: In the last few years, we have endured SARS, the swine flu, ebola, avian flu, MERS, West Nile virus and now the coronavirus."
"Could COVID-19 be one more sign that our redemption is drawing near? Is the end in sight? Is Jesus coming … soon? If so, is fear the proper response?"
Citing the example of the prophet Isaiah, Lotz said prayer should be the response in times like these.
"This is a time to pray for ourselves, our families, our nation, and all those worldwide whose lives are being devastated by the death and disruption this disease is causing," she said. "You and I need to make sure we are right with God so that we are ready to meet Him whenever the time comes. And then join me in helping someone else get right with God."
"Let's pull out all the stops as we tell others that it's possible to have peace in the midst of the storm and confident hope for tomorrow, claiming Jesus' promise, Surely I am with you always, to the very end of the age," she concluded.
Click here to read more.
SOURCE: Christian Post, Leah MarieAnn Klett