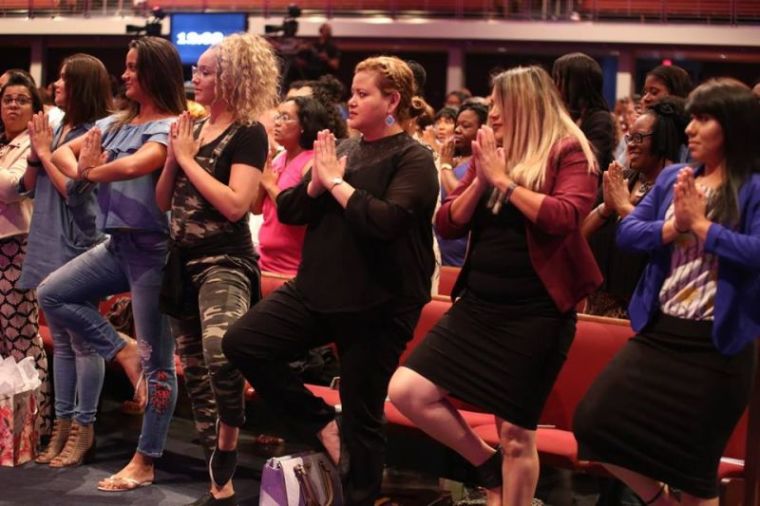 Southern Baptist Theological Seminary President Albert Mohler Jr. recently denounced the idea of "Christian yoga," arguing that the origins of the practice are incompatible with Christianity.
In an episode of his podcast "The Briefing" that aired last Friday, Mohler described the origins of yoga, which hail from Hindu and Buddhist practices and philosophy.
"It is deeply based in both Hinduism and Buddhism and the traditional meditative practices that are inseparable from yoga as physical movement involve those traditional Buddhist and Hindu teachings, and it shows up not only in the word 'Namaste,' it shows up even in the basic philosophy of what the body is doing," said Mohler.
"It also shows up in a distinct theological understanding of the body in motion and the body in pose. It also shows up in a deep conflict between Christianity and both Hinduism and Buddhism and yoga as a dimension of both when it comes to the purpose of the mind and how we are as Christians to exercise the mind."
While acknowledging that there are many churches that have yoga classes, Mohler cautioned that "the mainstreaming of yoga in the United States was driven at least in part by groups such as the Transcendentalists and New Thought, and they were intentionally trying to create a spiritual practice and spirituality that would serve as a clear alternative to biblical Christianity."
"The Bible doesn't have a list of acceptable and unacceptable stretches, exercises, or poses, but the Bible does make very clear what is to be a Christian understanding of the relationship between the soul and the body and furthermore, what it means to meditate," he continued.
"Christians ought to agree that if we have an understanding of yoga and its historical context and in its religious origins, then at the very least we have to understand that there really is no such thing as Christian yoga. If it's Christian, it's not yoga. If it's yoga, it's not Christian."
Click here to read more.
SOURCE: Christian Post, Michael Gryboski