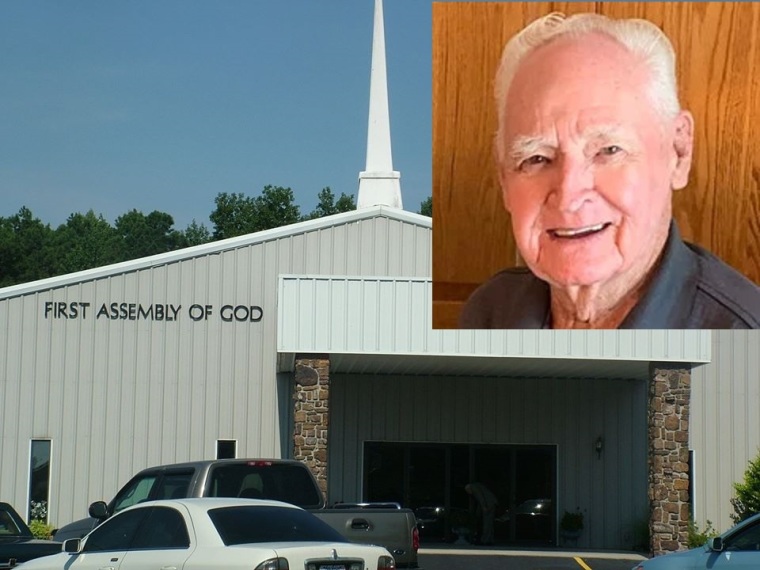 William "Bill" Barton, a greeter at Greers Ferry First Assembly in Cleburne County, Arkansas, where at least 34 people have been struck by the new coronavirus became first of the infected to die Tuesday. He was 91.
State and local government officials confirmed the 91-year-old died at 8 a.m. Tuesday at Conway Regional Medical Center, and was the second coronavirus fatality in the state, according to the Arkansas Democrat Gazette. The first was a 59-year-old Sherwood man who had underlying health issues.
"Sadly we've had our first death from COVID-19 and since that came about earlier today, we've had another death so now we have two deaths from COVID-19," Arkansas Gov. Asa Hutchinson said at a press conference Tuesday.
"Today, I've had meetings with hospitals, I've had meetings with counties, legislators in talking to my public health team. They used this language and said what we're seeing is the calm before the storm. I know that many people don't see this as a calm but I think the way that it's phrased, makes us understand that we're still on the lower end of the slope as it goes up," he warned.
While the church has yet to release a formal statement on Barton's passing, member Gracie Campbell confirmed with the Gazette that Barton had passed and was a greeter at the church.
His funeral arrangements are currently being handled by Bishop-Crites Funeral Home in Greenbrier, where owner Jeff Crites told The Christian Post Wednesday that Barton's family was distraught and wouldn't be available for interviews.
"My main concern is taking care of the family," Crites said.
Click here to read more.
SOURCE: Christian Post, Leonardo Blair