United Methodist theological colleges in East Africa now can deliver education at a distance.
A new United Methodist e-Academy launched in December in Kenya after a weeklong training for leaders of four United Methodist East African theological colleges.
The goal of the program, which was funded by Cliff College in Sheffield, England, and the Endowment Fund for Theological Education in the Central Conferences, is to equip people for ordained and lay leadership in rural communities.
The Rev. Boniface Ghero, lecturer at Wesley College in Tanzania, said the program is a blended version of e-learning that is enabling a fully electronic relationship between lecturers and students.
"It's a game changer for theological education in East Africa," said Ghero, an alumnus of Africa University.
"What distance education has done is to certify lay people for congregational leadership in vast rural areas in East Africa that have suffered severe shortages of ordained clergy," he said.
The official name of the academy is "Pamoja, a Methodist Network — East Africa e-Academy." It allows students to follow lectures online, interact with teachers, submit assignments and check grades, while lecturers can upload course materials, post assignments and generate discussions using online blogs. Cliff College's TheologyX online learning platform will host the Pamoja network.
The Rev. Wilton T. Odongo, conference secretary to the East Africa Episcopal Area and Nairobi District superintendent, said access to theological education through e-learning will transform Methodism in East Africa.
"Open-distance learning focuses on removing barriers to access learning… with the expectation that students can succeed," he said.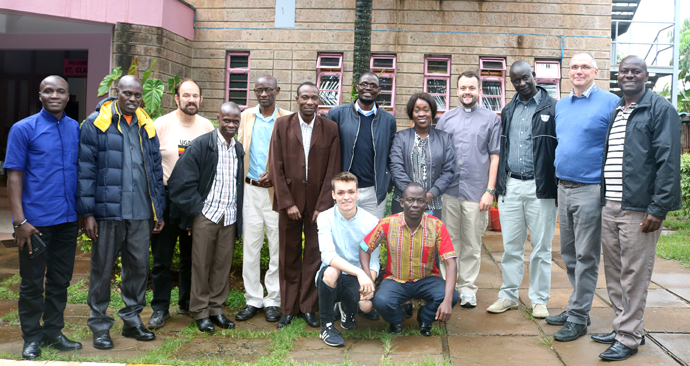 Odongo, coordinator of Pamoja and dean of Wesleyan United Methodist Bible College in Nairobi, said the academy is an attractive option in delivering continuing education and academic and spiritual uplifting for clergy and laity.
The program has great potential to expand participation and increase enrollment at United Methodist theological schools, he said.
The United Methodist training was held Nov. 25-Dec. 1 at Rosa Mystica Spiritual Center in Nairobi. Robert Hunt and Jennifer Culver of Southern Methodist University in Dallas delivered online presentations on resources available for e-learning.
The participating colleges received web cameras with built-in microphones and books on Wesleyan theology from Cliff College.
Click here to read more.
Source: United Methodist