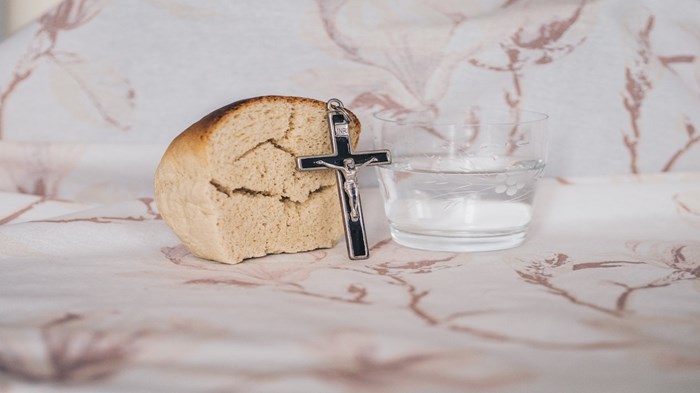 Scot McKnight is an American New Testament scholar, historian of early Christianity, theologian, and author who has written widely on the historical Jesus, early Christianity and Christian living. He is currently Professor of New Testament at Northern Baptist Theological Seminary in Lombard, IL. The views expressed in this commentary are solely those of the author(s) and do not necessarily represent those of BCNN1.
---
Fasting — tis the season. Because it is the season a good question can be asked: What is fasting?
What is fasting?
Try defining it, and I'll make a suggestion. Go ahead — in your mind define it.
Here's my suggestion: If, in defining fasting, we are tempted to define fasting as something we do "in order to" get something, I suggest we need to look again at the deepest wells of the Christian fasting tradition: the Bible. In FastingI suggest that in the Christian tradition we somehow got sidetracked.
We turned fasting into an instrument for personal spiritual formation, and in doing so lost one of its — if not its — key element. Fasting is not so instrumental in the Bible as it is responsive.
Fasting done to get something is faux fasting. Abstinence and fasting are not the same thing, so giving up chocolate for Lent is faux fasting. I can hear the grumbles, so give me a chance here.
Instead of seeing fasting as a discipline we use, do, or practice "in order to" get answers to prayers, "in order to" become more attuned to God, or "in order to" become more spiritual, the Bible's focus is on fasting as a response to life's sacred, grievous moments. If in defining fasting you get quickly to the "in order" element… I suggest look again at the Bible.
So, how can we tell if we are fasting? Simple answer: Are you grieving or are you looking forward to something happening for you? If the former, fasting; if the latter, not fasting.
The Bible urges us to move away from seeing fasting as something done in order to get something, and exhorts us to learn to see it as a response to some grievous or sacred moment/event. (I use a letter system.)
A (grievous moment, like death and sin) –> B (act of fasting) –> C (benefit)
Click here to read more.
Source: Christianity Today