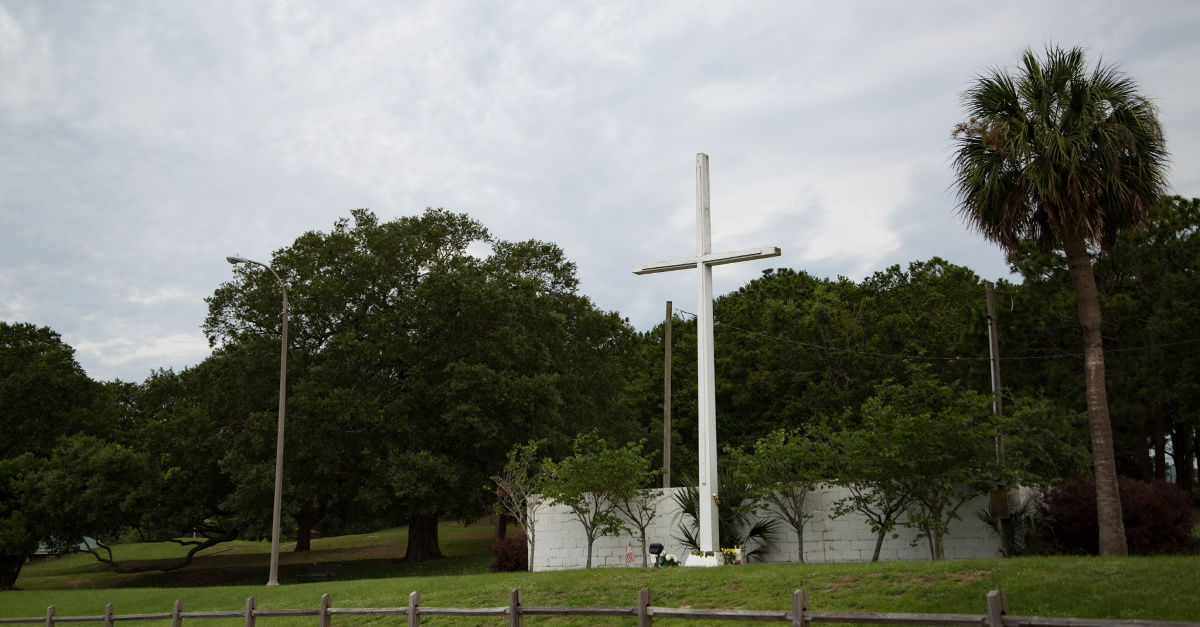 A historic 34-foot World War II-era cross can remain standing in a Pensacola, Fla., park thanks to a federal appeals court ruling that pointed to a recent U.S. Supreme Court decision.
The 3-0 decision Wednesday by the U.S. 11th Circuit Court of Appeals reversed its 2018 ruling, which was handed down prior to a landmark opinion by the Supreme Court in 2019 that let stand a World War I memorial.
That Supreme Court decision in American Legion v. American Humanist Association was considered a major victory for supporters of religious-themed monuments, and it had a major impact on the Pensacola case.
The American Humanist Association and the Freedom from Religion Foundation, two atheist organizations, sued to have the Pensacola cross removed.
"Having reconsidered the case in light of American Legion, we conclude, as the Supreme Court did there, that 'the Cross does not offend the Constitution,'" Judge Kevin Newsom wrote for the court. "… The cross's presence on city property does not violate the Establishment Clause."
A cross has stood at the same location for 79 years.
The 34-foot concrete cross was erected in Pensacola's scenic Bayview Park by the Pensacola Junior Chamber of Commerce (the "Jaycees") in 1969 and dedicated at an annual Easter sunrise service. The Jaycees donated the cross to the city of Pensacola.
Click here to read more.
Source: Christian Headlines