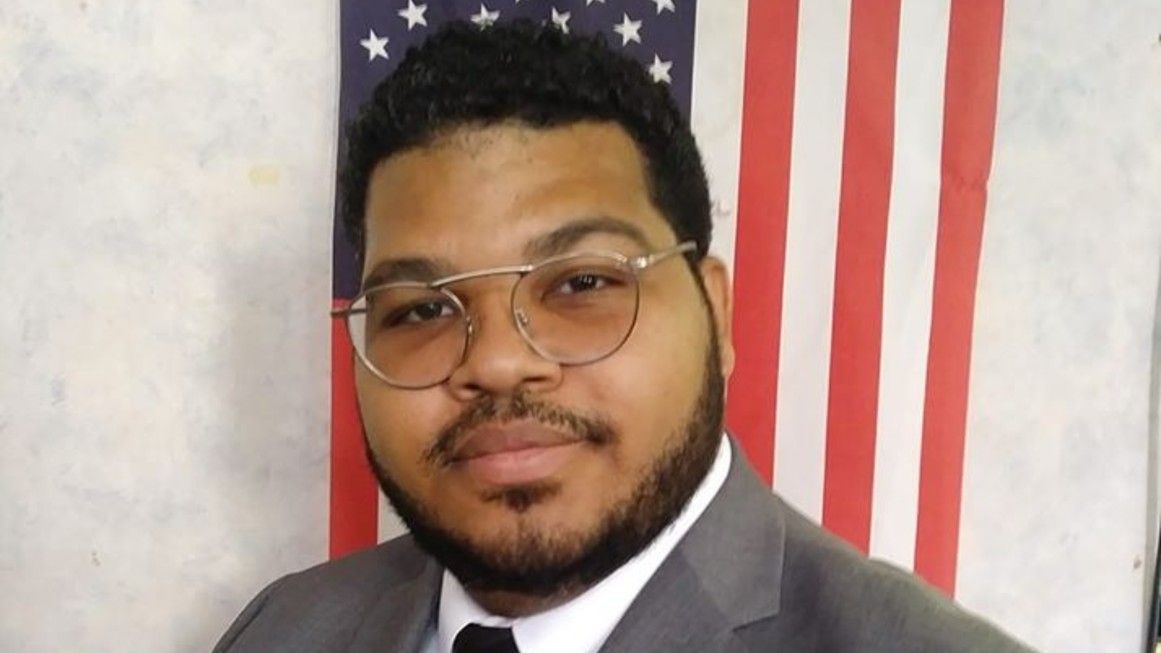 Sen. Tom Cotton's Democratic challenger, Josh Mahony, dropped out of the U.S. Senate race just hours after the filing deadline closed. Between this and Cotton's comments over the past few weeks, which range from calling slavery a "necessary evil" to calling for military force in American streets, many Arkansas voters worry that the Republican incumbent is running unopposed.
Actually, there's Ricky Dale Harrington, Jr.
"There is an alternative to Tom Cotton," reads a Tuesday headline from the Arkansas Times, reminding voters that Cotton's race is not as uncontested as some people believe.
A Libertarian prison chaplain who hopes to be Arkansas' first black senator, Harrington is indeed a unique candidate. The 34-year-old Pine Bluff resident is a husband and a father. He's also the son of a corrections officer and a nurse, which he says is particularly fitting since his campaign's main issues are criminal justice reform and health care reform.
And he's running, in part, to keep Cotton out of the White House.
"The Libertarian Party of Arkansas is very enthusiastic about the campaign of Ricky Dale Harrington, Jr. to unseat Senator Tom Cotton," says Michael Pakko, the Libertarian Party's state chair. "It is rare to find a high-profile race like this featuring a two-way contest between a Libertarian and an incumbent. We intend to make the most of the publicity.
"Ricky is an exceptional candidate," Pakko adds. "He is an ordained minister who has experienced life as a missionary overseas, giving him a worldview that is both expansive and nuanced. His experience as a counselor in the Arkansas prison system has given him a first-hand view of the problems of our criminal justice system, providing him with the initial motivation to run for office."
Harrington was brought to libertarianism by Ron Paul's 2008 campaign for the Republican presidential nomination. Paul's non-interventionist stance on American foreign policy won him over, Harrington recalls.
"I would have voted for him if he won the nomination," says Harrington. "Going to war should be one of the last things humans do."
Harrington decided to run for Senate for two reasons. The second, he says, is that "the executive branch is becoming exceedingly bloated and expanding its power." And the first? "Tom Cotton."
In a 2016 speech, Cotton insisted that America is actually suffering from "an under-incarceration problem." The statement enraged Harrington. During an interview with Larry Sharpe, Harrington said he wanted to look Cotton in the face and challenge him on the statement.
"I think Tom Cotton is just placating people's fears and uneducated proclivities. If he had a chance to walk in a penitentiary with any ounce of compassion, he would issue a public apology for a statement like that," Harrington says.
If anyone is qualified to teach Cotton about the realities of the criminal justice system, it would be Harrington. Growing up, his father "scared him straight" with horror stories about the prison system. So when Harrington applied for a number of jobs after moving back to America from mission work in China, he was surprised that the only call back he received was for a position as a prison chaplain.
"I never thought I'd do something like this," he says. "But it's one of the best things I've ever done in my life."
Harrington delivers death notifications, both to prisoners about their families and families about the prisoners. He was also tasked to be a chaplain for both the families of murder victims and families of death row inmates during executions.
He mentions the fight to posthumously test DNA evidence in the case of Ledell Lee, a death row inmate executed in 2017. The Innocence Project and the American Civil Liberties Union have filed a Freedom of Information Act suit to use DNA testing to see if Lee was innocent. If the DNA tests show that Arkansas killed an innocent man three years ago, Harrington says he will "vehemently oppose" the practice. As a chaplain for both the families of victims and the families of death row inmates, Harrington has seen how both sides are affected by capital punishment. "But," he adds, "it's hard to justify a system that executes an innocent person."
Harrington has ideas about reforming other parts of the criminal justice system at the state and federal level, beginning with sentencing.
Harrington wants to change an Arkansas law that keeps prisoners who commit certain crimes ineligible for parole until they complete 70 percent of their sentence. Many of the crimes affected by this rule are violent, but it is also applied to such crimes as the manufacture and/or trafficking of methamphetamines. Harrington would like to see the end of mandatory minimums and the War on Drugs, the latter of which he says has "done more harm than good."
"People shouldn't be in prison where there is no victim," he says. "They should deal with a doctor or a therapist, not be thrown in prison where they're subject to gangs, abuse, sexual assault, or mental health issues."
Click here to read more.
Source: Reason