The Dallas, Texas ABC affiliate WFAA bid farewell to its traffic reporter, Demetria Obilor, on October 15. The spunky reporter joined the morning show, Daybreak, two years ago and made a splash immediately when taking up the issue of body shaming. Loyal Daybreak viewers are sad to see her go. But Obilor hasn't specified her future plans yet and many are speculating on the reasons for her departure. It's even rumored that a feud among Daybreak anchors could be to blame.
Demetria Obilor Joined WFAA in 2017
Demetria Obilor (born 1991) began her television career while she was a student at the University of Kansas. She was a production tech in an NBC affiliate news station in Kansas City back then.
When her family moved to Las Vegas, Obilor found her first post-grad job at KLAS-TV. She was a morning traffic anchor at the CBS affiliate and also built a following on social media with her vivacious charm.
In late 2017, Obilor moved to Dallas, joining WFAA's Daybreak as a traffic anchor. As soon as she arrived, her bold style attracted eyeballs.
A distasteful comment on her curves prompted Obilor to respond. And she shut down the body-shaming in a dignified manner that went viral on the Internet.
In an Instagram post, Obilor said: "A quick word to those people: This is the way that I'm built, this is the way that I was born, so if you don't like it, you have your options. Now to the people who showed love: I love you right back. When you look a little different, people think it's okay to talk to you a little different—and I'm on TV, I can't clap back how I wanna clap back all the time, so I'm always taken aback and forever grateful for everybody, people I don't even know, who come to my defense, stand next to me and say, 'You know what Demetria, you don't have to put up with this,' and I love you for that."
Celebrities and viewers alike had defended and praised Demetria for her response. She would further use the opportunity to discuss the issue of discrimination based on appearances and race.
On another occasion, Obilor had shared a mean comment on her curls. The daughter of a Nigerian man and white woman, Obilor has worn her natural hair on the show with panache.
Obilor Confirmed Her Departure from WFAA
In August, a local Dallas reporter, Ed Bark, shared a memo from WFAA manager Carolyn Mungo revealing that Obilor would be leaving the station at the end of her contract.
Traffic anchor Demetria Obilor will be leaving #Daybreak this fall. We give you the cover story from DFW's WFAA-TV (obtained from a management memo to staffers) while also getting at what's likely much closer to the real story. https://t.co/fk8cKmQOlB

— Ed Bark (@unclebarkycom) August 3, 2019
The memo read that Obilor "decided to step away from the traffic desk and not renew her contract at WFAA. As we all know, Demetria took this town by storm almost immediately after her arrival. Her authenticity during a video response to viewer body shaming went viral. It solidified the fact that Demetria is her own person! And people watched."
Without confirmation from WFAA and Obilor, Daybreak viewers began questioning if this was true. After a speculation-filled August passed, Obilor finally confirmed the news herself.
In a video posted on her social media profiles, she says that she is indeed leaving WFAA and her last day on Daybreak "is going to be October 15."
YES, THE RUMORS ARE TRUE…
(I'm leaving, Dallas) ♥️ #tv #news #DFW pic.twitter.com/q3Fj5W330Q

— Demetria Obilor (@DemetriaObilor) September 18, 2019
On her final day, Daybreak played a montage of Obilor's most memorable moments on the show. She also used the opportunity to thank all her colleagues and the audience.
Why Did Demetria Leave Daybreak?
In her first video, Obilor said she was leaving Daybreak to pursue "other opportunities." Mungo's memo also seemed to confirm that.
"We all know traffic is rarely a life-long career! She says it's time to explore. We wish her the best and will be cheering her on," the memo read.
During her final Daybreak appearance, Demetria revealed that her immediate plans are to return to Vegas and spend time with her family. Meanwhile, she will also look for her next opportunity.
While it may seem there's nothing negative about Obilor's departure, social media users can't help but speculate why she's leaving. Considering she hasn't revealed which station she will be joining now that her contract at WFAA has ended, her fans wonder if her departure was hastened.
The rumors stem from an incident that occurred in August, a few weeks before the rumors of her departure began. It unfolded in a video posted to Twitter by Daybreak co-anchor Marc Istook, which featured Istook offering advice to fellow anchor Hannah VanHuss Davis on how to cook a steak.
Obilor was visible in the background, looking seemingly bored and disinterested. The online commentary was swift, with many calling her out for her seemingly disrespectful behavior.
Istook and Davis, however, came to her defense, saying that the video was taken during a commercial break and Obilor was preparing for her own segment. Nonetheless, rumors of a feud between Obilor and her colleagues circulated, with unfounded talk that it led to her firing.
However, the supposed feud seems imaginary and the decision not to renew her contract appears to be a career move on Obilor's part. For now, we can anticipate Demetria Obilor's new assignment.
Source: Earn the Necklace
---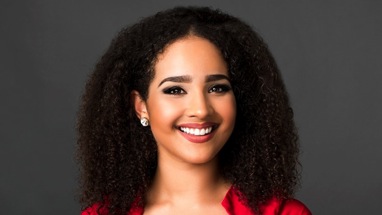 Demetria Obilor's showy tenure as traffic reporter for WFAA8's Daybreak will be ending after October, according to a memo from station manager Carolyn Mungo that has been obtained by unclebarky.com.
Her surprise decision apparently is linked in part to a tiff this week with colleagues on the early morning Daybreak show. More on that later, but first the official cover story from Mungo, who does not talk to this reporter.
Stating that she has "big news to report," Mungo told staffers that Obilor has "decided to step away from the traffic desk and not renew her contract at WFAA. As we all know, Demetria took this town by storm almost immediately after her arrival. Her authenticity during a video response to viewer body shaming went viral. It solidified the fact that Demetria is her own person! And people watched."
Mungo added that Obilor is "thankful to WFAA and the community for allowing her to be her true self, and to develop and prepare for what could be next. We all know traffic is rarely a life-long career! She says it's time to explore. We wish her the best and will be cheering her on." (Obilor also has her own social media segment on Daybreak.)
Obilor, who joined WFAA8 in October 2017 from Las Vegas CBS affiliate KLAS-TV, has not been at all shy about expressing her feelings and at times provocatively showcasing her body via videos and photos on her Instagram page, which has 572,000 followers at last count. One particularly revealing video, in which Obilor showed off her dance moves, later was taken down, apparently at management's order.
But an Instagram post this week, which likewise has since been taken down, may well have hastened Obilor's exit. It possibly was tied to a Twitter video posted by new co-news anchor Marc Istook, who decided to school Daybreak colleague Hannah VanHuss Davis on the art of cooking steaks. While they were shown in closeup, Obilor intermittently could be seen sitting in the background, seemingly oblivious to it all while either staring straight ahead or on her cell phone.
"Featuring a disengaged Demetria as backdrop," I tweeted in response on @unclebarkycom. Istook, who shot the video, and Davis, then came to Obilor's defense.
"This is in between commercial breaks and Demetria is waiting for the next segment," Davis tweeted. "It's well known my ego is starved for attention, but even I will allow human beings to go about their business and their day without having to hang on my every word. Demetria did nothing wrong."
"It was a social media shot," Istook said in the second of his two responses. "I was in a hurry and didn't pay attention to framing or who was where. She simply happened to be in the background, prepping for the next segment. So if there's an issue it's with the photographer, not with her."
Daybreak street reporter Chris Sadeghi chimed in with a GIF of Robert Downey Jr. rolling his eyes in rebuttal to my "Demetria as backdrop" tweet.
My Twitter replies to them basically boiled down to this one: "That's not what the video communicates, Marc. And I wouldn't have bothered if it wasn't in such stark contrast to the usual Demetria, who does a lot of very animated showcasing. Would have been easy to do this latest social media bit without anyone else in sight line."
All of this sets the stage for Obilor's subsequent and since-deleted post on her Instagram page. She apparently didn't appreciate being, in this case, an innocent bystander (or prop) in the impromptu steak-cooking video starring Istook and Davis. Or maybe there's much more to it than that. Here's her post:

According to several sources, the above post was not at all welcomed by TEGNA corporate, which owns WFAA8. "Authenticity" only goes so far, particularly when it's aimed at co-workers on a public social media page. But the tension had been brewing well before this week's social media boiling point, sources say. The other in-studio members of the current Daybreak ensemble are co-news anchor Kara Sewell, meteorologist Greg Fields and health and wellness reporter Sonia Azad.
Obilor will be the second major player to depart Daybreak this year. Co-news anchor Ron Corning left the program in March to pursue other opportunities after eight years on the early morning shift.
In this week's up-and-down D-FW Nielsen ratings, the featured 6 a.m. hour of Daybreak unaccustomedly dipped to third place behind NBC5 in total viewers on both Tuesday and Wednesday. But on Thursday, Daybreak regained second place in total viewers and vaulted up to first place (ahead of the usual front-running Fox4) in the key 25-to-54-year-old news demographic.
Truer tests will come when school resumes, vacation time ends and early morning viewing levels rise accordingly.
Source: Uncle Barky