Many evangelical children of the 1990s, raised on the catchy songs of Larry the Cucumber and the thoughtful lessons of Bob the Tomato, are now raising children of their own. In October, that new generation will have a fresh slew of VeggieTales adventures as the animated series returns through a partnership between Trinity Broadcasting Network (TBN), Big Ideas Content Group, and NBCUniversal.
But the show's original fans aren't the only ones who have grown up—so has Phil Vischer, VeggieTales creator and creative lead on the new series. Vischer says he is leaning on spiritual maturity and lessons learned from the past to take the 18-episode series deeper.
When TBN and NBCUniversal approached Vischer to be involved with the new show, he told them he wanted to make it "like it was in the old days," with short, spiritually-focused Bible stories. (Fans' reaction to the more recent Netflix rendition of the show, VeggieTales in the House, was tepid.)
Vischer, who this week is also publishing his first children's Bible, The Laugh and Learn Bible for Kids, spoke with CT recently about what's new in the VeggieTales reboot.
Biblical truth is relevant across generations and across cultures. But will this new series address anything that is going to be specifically relevant to this generation?
We haven't explained to kids how they're part of a bigger story. The gospel has been turned so often into just tips for a better marriage, or tips to get through college without becoming an atheist. So kids are running to the Avengers, they're running to Harry Potter, they're running to Star Wars. They want to be a part of a big story, and we've lost the ability to excite them that the gospel is a big story. That's what I've been trying to do with my most recent projects: Let's tell the big story of the Bible and get kids excited about it again.
And you had talked in several interviews that you'd had regrets about teaching kids morality over the gospel.
It's so much easier to teach morality. It's so much easier to just tell a Bible story, pull a moral value out of it, and end with a Bible verse. There is value in that. That's kind of where everybody starts. But if you stop there, you're favoring the kids that are really good at following rules and you're discouraging the kids who aren't, because you never actually get to the message that leads to regeneration that leads to new life that leads to the fruit of the Spirit. And that's the core of the gospel.
So, that's what I wanted to do. I wanted to actually explain the whole faith to kids. Rather than just saying, "This is how the Bible wants you to behave," saying, "This is the story that the Bible places you inside of, which is the gospel." It's better for the long-term health of the church and it's better for kids and their sanity.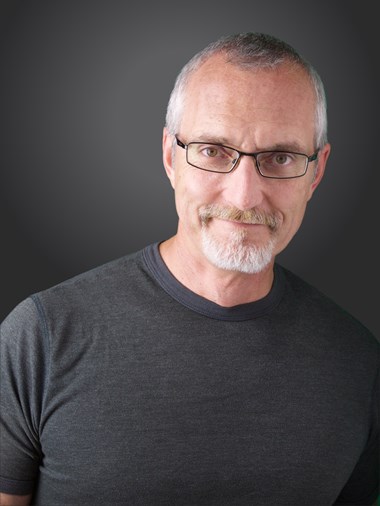 I know with your other popular show, What's in the Bible?, you very intentionally moved in that direction. But with the new VeggieTales, do you have any intention of changing the show based on your new philosophy?
We initially settled on starting with the fruit of the Spirit and just going through the fruits of the Spirit one at a time. But not just treating it like behavior, treating it like life change and [asking] what is God's role in this. You can only go so deep with cute, bouncy, talking vegetables.
That's what I was getting to—how can you go deeper with VeggieTales?
It's legitimately a challenge. Especially because early on we set rules like, vegetables will not pray when they're being vegetables, and we're not going to turn Jesus into a vegetable, because that's just weird. I'm still trying to follow my old rules.
But at the same time, we're telling more New Testament stories in this series. I'm doing Paul and Silas in prison and I'm doing Peter and John healing the cripple in the temple. We're able to live more in the New Testament, which brings up Jesus more naturally, brings up the gospel more naturally.
Click here to read more.
Source: Christianity Today