Dating isn't an easy business for anybody in 2019. Whether we like it or not, we're slowly becoming a more technology-focused society, where more social connectivity happens through the internet than it does face to face. There have been hundreds of opinion columns on why dating has become so difficult, but as challenging as it might be for the average person, it's arguably even harder for someone who is serious about their Christian faith.

As many people reading this will know through hard experience, trying to date through the usual channels people read about can be an unpleasant experience for Christians. It's not uncommon to be mocked for your beliefs, and it's sadly even more common to be approached by people whose morality is entirely incompatible with our own. Going on Tinder can be a traumatic experience, as it exposes us to people who we'd never choose to interact with in the real world.
Not only does Tinder (and apps like it) often lead to disappointment, there are even some scientists who believe it's fundamentally bad for us from a psychological viewpoint. It might be a mobile dating app, but people tend to use it more like a mobile slots website. Success in mobile slots relies on repeating the same activity until you get the desired action, and the swiping effect of many dating apps works the same way. The key difference is that with mobile slots, success is a statistical inevitability given times. Mobile slots players on websites like Kong Casino will eventually win something. No such guarantee exists with mobile dating.
The good news is that there are mobile dating options which have been designed for Christians, and provide a dating environment within which you won't find yourself continually having to justify yourself or your beliefs to strangers. They still can't guarantee a love match – but they at least provide a way to start conversations with like-minded people. Here are our top five of the options currently available.

Christian Mingle
This is probably the best-known Christian dating resource on the internet. It's been online for many years, and is still growing. If you've been single for a while and haven't known where to look, this might be the best place to start! Christian Mingle isn't an app, but its website is easily accessible through your phone, and it even connects with Facebook to allow for easy login and use. Don't worry – it won't post anything on Facebook about your searches or dating activity! According to the website, over sixty thousand new members sign up to Christian Mingle every month, and more marriages among Christians have started through their site than any other website in the world. Those are high numbers, and the best part is that you don't have to pay anything to sign up and start looking.

Christian Cafe
As with Christian Mingle, this is a dating website rather than a dating app, but it's still easy to use through your phone. Another thing Christian Cafe has in common with Christian Mingle is years of experience – the website has been online, and run by the same happily married Christian couple, since 1999. You can even read their story on the site, and find out how they met and how they believe their website can help you. If you want a measure of their success, make yourself comfortable and read the (more than three thousand) testimonials on the website from couples who have met and fallen in love through their service. If denominations or levels of faith are important to you, you can use specialist search tools to narrow down the field until you only see profiles which are completely in line with your interests. There is a snag though – Christian Cafe charges for use after completion of a brief free trial.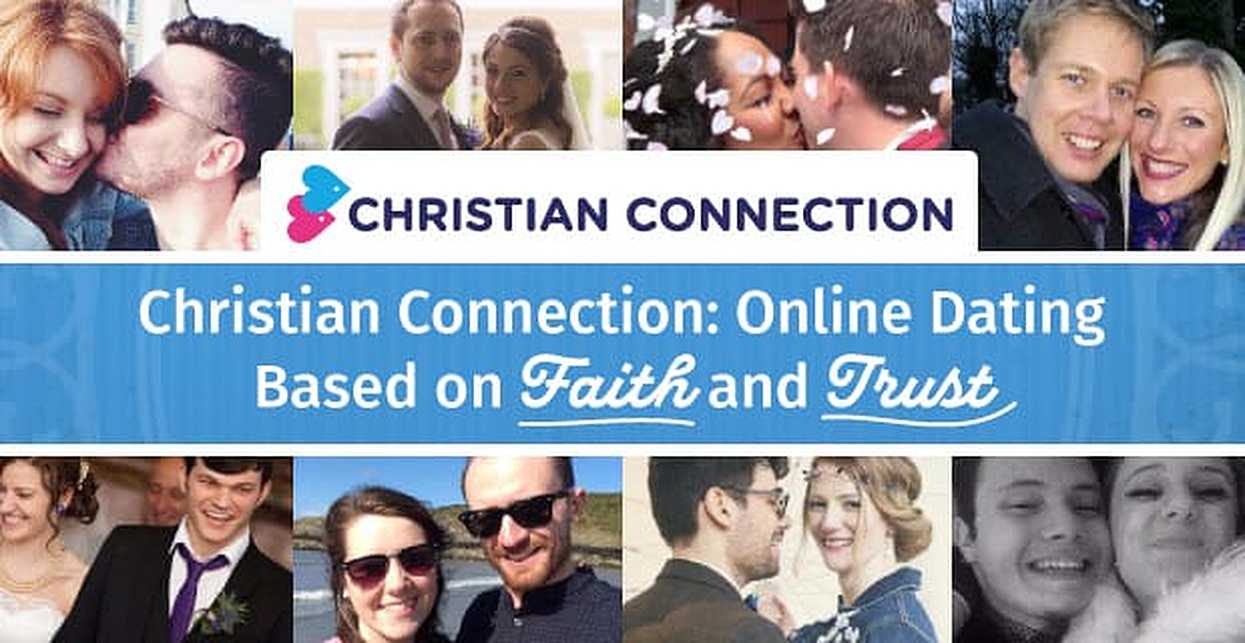 Christian Connection
Online since 2000, Christian Connection does more than just providing a dating service for Christians – this is a place where you can make friends, arrange meet-ups, and generally strike up new platonic or romantic relationships with fellow Christians for any reason. There are as many people using the website to find friendships as there are relationships – but dating is still a big part of what they do. It's also a good place to start if you're a little shy – if you like the look of someone's profile, you can send them a simple 'wave' to break the ice, and if they wave back, it will hopefully give you the confidence to strike up a conversation. Because the site organizes regular meet-ups for members, it's easy to turn an online relationship into an offline one by going to one of the meetings and socializing as a group.

CrossPaths
Of the five options we're looking at, this is the closest one to Tinder – but only because it's an app as opposed to a website. CrossPaths is run by a much larger company called Spark Networks, who own and operate a string of dating apps based on various interest groups. That means they know how to put one together, and they know how to provide good functionality and customer service. Like Christian Connection, CrossPaths organizes regular meet-ups for its members as a way to encourage face-to-face relationship development. Upon joining, you'll be asked detailed questions about your level of faith and your expectations of potential partners. After that, you'll only be presented with potential dating candidates who should meet those expectations.

Christian Cupid
If you've ever heard the phrase 'you get what you pay for,' you'll appreciate that sometimes it's necessary to part with a little money if you want to get a job done properly. Christian Cupid is upfront and honest about the fact it charges a fee for helping you find love – but only after an extended trial period. New members of the website can use it for free for a whole three months. By that time, you should have had the chance to decide whether it's worth persisting with. You might even have found a new partner before you have to part with your card details! It operates all over the world, and offers both a web-based service and an app so that you can interact with Christian Cupid – and the single Christian people on it – however you wish.