Three historically black churches in Louisiana that were razed by fire in racially motivated arson attacks in recent weeks will rebuild better sanctuaries than they had before thanks to an outpouring of donations from the public.
Mount Pleasant Missionary Baptist Church in Opelousas became the third historically black church over 100 years old to burn down in St. Landry Parish, in a span of 10 days earlier this month. St. Mary Baptist Church in Port Barre was the first reported church fire on March 26 while Greater Union Baptist Church in Opelousas went up in flames a week later.
"They are all confident that they're going to rebuild better than what they had before," the Rev. Freddy Jack, president of the Seventh District Baptist Association to which all three churches hold membership, said in an interview with The Christian Post.
"They are keeping their heads up. They are remaining positive and hopeful and because of the outpouring of love from supporters to their cause, it makes it a whole lot easier for them to be able to manage this burden. And with each and every day, every passing day it gets easier to bear," he said.
Reluctance to online fundraising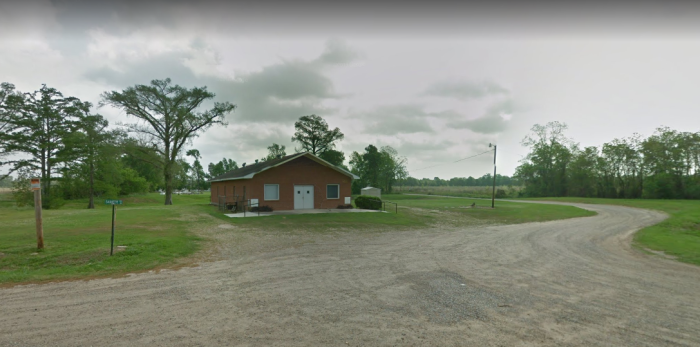 A GoFundMe campaign which the churches were at first reluctant to use to get assistance to rebuild after the fires, raised more than $2 million in less than two weeks, exceeding their initial request of $1.8 million.
For the century-old churches that were more inclined to collect donations through snail mail, they first had to overcome their distrust of online fundraising before taking the plunge with the idea that first came from a woman who called Jack after the fires seeking to help.
"A lady called me. I think she was from up east, on the east coast somewhere. She asked me what was the method for them to contribute and I told her we have a mail-in method. She used that, and she said, 'you ever thought about using a GoFundMe?' And I said 'yes' but that's about as far as it had gone," he said.
After talking over the idea with his finance secretary, Jack said they decided to move forward with it.
"I called my secretary and said 'you need to look at setting up a GoFundMe account.' And then she asked me what the goal should be and I said, 'well, it would take at least $600,000 [each] in addition to what they have or more to build and rebuild. And I said 'let's ask for $1.8 [million].' And that's how we come to that goal to help meet that need and rebuild and replace all that they lost," Jack explained, noting that replacing the furniture in the churches is expected to come at a high cost.
The leaders of the churches were hesitant about online fundraising because of potential scamming. Once they were satisfied that they would be able to properly distinguish themselves in their campaign and it began getting media attention, however, they felt better about upgrading their fundraising efforts with online technology.
"Our feeling on the matter was simply this. A lot of people were kind of skeptical because so many people said to me 'scam.' They had to make certain that it was a legitimate page. And that's when other people of influential status came in like Benjamin Watson, former player for the Saints and Baltimore Ravens," Jack said.
Taking their appeal online turned out to be quite a boon for the churches.
Click here to read more.
Source: Christian Post